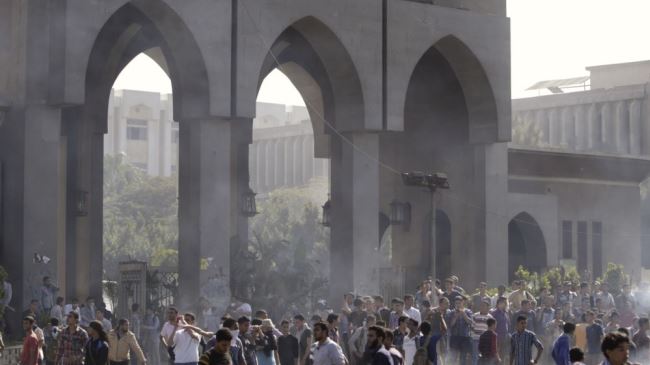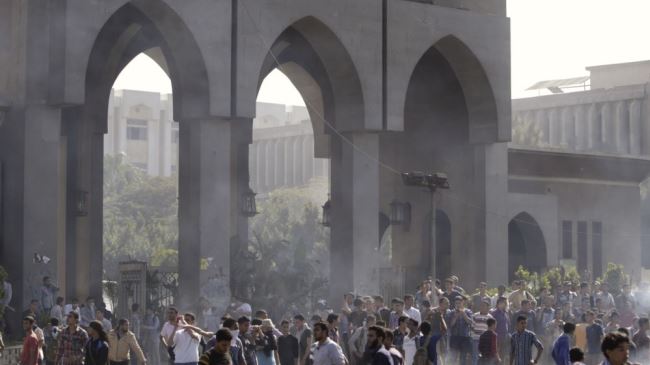 The military-backed Egyptian government has enforced a series of new security and administrative measures ahead of the new academic year over fears of high school and university student protests, Press TV reports.
Cairo has closed down the al-Azhar University dormitory, among others, as part of measures aimed at containing a wave of potential protests.
The Students against the Coup movement said the move by the government represented a defeat for state authorities.
Earlier, authorities had announced that the start of the university year would be delayed from September 20 until October 11.
This comes about one year after hundreds of students were killed, wounded, or detained in the government's brutal crackdown on supporters of ousted former President Mohamed Morsi.
On September 10, the Egyptian Interior Ministry said authorities had arrested 22 people in the Nile Delta governorate of Sharqia over alleged ties to the Muslim Brotherhood.
The government of President Abdel Fattah el-Sisi, a former military chief, is accused of leading the suppression of Brotherhood supporters as hundreds of them have been killed in clashes with Egyptian security forces over the last year.
Sisi ousted Morsi, Egypt's first democratically-elected president, in a military coup in July 2013. The country has been witnessing protests ever since.
Rights groups say the army's crackdown on the supporters of Morsi has left over 1,400 people dead and 22,000 arrested, while some 200 people have been sentenced to death in mass trials.