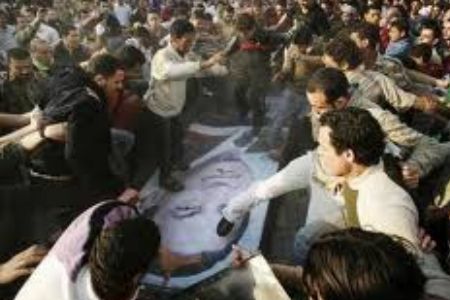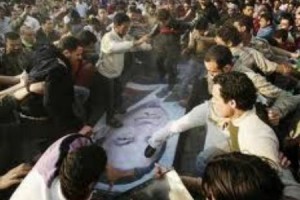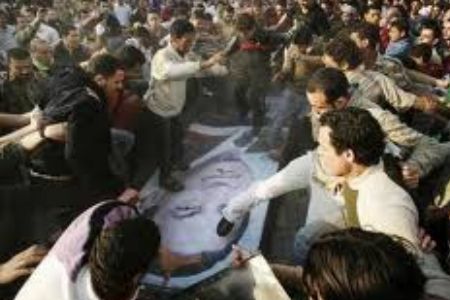 The Egyptian government has stepped up its clampdown on the media and communications services ahead of massive protests expected after Friday prayers.
Internet services and cell phone text messaging have been cut across the African country to prevent the organizers of the protests from further connection, AFP reported on Friday.
On Thursday, Egypt's largest opposition group, the Muslim Brotherhood, called on the country's people to continue the protests after the weekly Muslim prayer congregation of Friday.
At least 20 members of the opposition group, including five former parliament representatives, were detained overnight Friday, the group's lawyer Abdelmoneim Abdel Maqsoud said.
The Muslim Brotherhood spokesman, Essam al-Arian, warned that Egypt will "explode" if the government continues its policy of repression and does not listen to the people.
The government has taken tougher actions by heavily deploying security forces especially in the capital, Cairo and has warned of decisive measures against the dissidents.
US President Barack Obama has urged the Egyptian government to shun violence saying the recent demonstrations have provided an opportunity for the government to adopt political reforms.
The country's prominent opposition figure, Mohamed ElBaradei, who has just arrived in Egypt form Vienna, has expressed readiness to lead the protest movement with the aim of enabling a "peaceful transition" of power.
Reports say that at least nine people have been killed and hundreds arrested during the past three days of unrest that aims at putting an end to President Hosni Mubarak's three-decade rule.
Street protests that commenced in Egypt four days ago were inspired by the recent uprising in Tunisia that led to the overthrow of President Zine El Abidine Ben Ali.