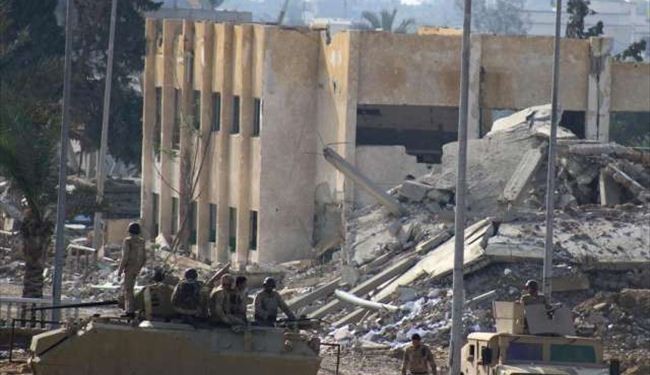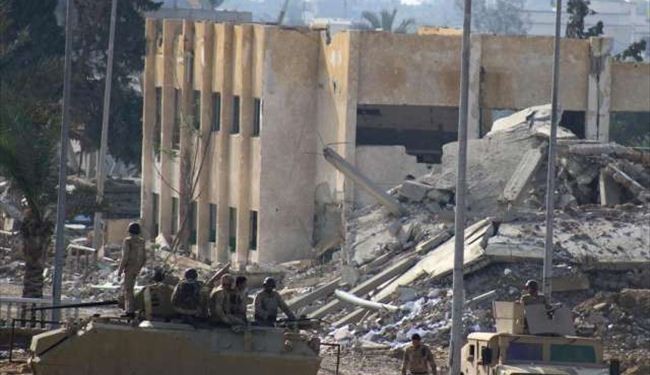 Egypt has closed schools in two towns in the northern Sinai Peninsula for an indefinite period as the army prepares to intensify its war on the militants in the restive region.
North Sinai Governor General Abdel Fattah Harhour told state news agency, MENA, on Thursday that schools in the towns of Sheikh Zuweid and Rafah will remain shut amid clashes between the military and militants in the surrounding areas.
Mohamed, a teacher who lives in Sheikh Zuweid, said the lives of people in the town are "at risk on a daily basis," adding, "Sometimes there is fire between gunmen and the armed forces and sometimes stray bullets hit some of us."
Security sources say the military is preparing for further operations and has launched airstrikes against the militants, who have targeted soldiers and police.
At least 33 security personnel were killed last month, triggering a state of emergency in parts of the region.
Meanwhile, a bomb went off in a suburb of the Egyptian capital, Cairo, near a police checkpoint, wounding up to six people on Thursday. It was the latest bombing in a string of attacks in the capital by militants from Ansar Bayt al-Maqdis, a militant group that recently pledged allegiance to the ISIL terrorist group.
Egypt has been the scene of numerous bombings and armed attacks since the military-led ouster of the country's first democratically-elected president, Mohamed Morsi, in July 2013. Most of the attacks have been carried out in the restive Sinai Peninsula, which has long been considered a safe haven for gunmen, who use the region as a base for their acts of terror.