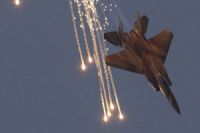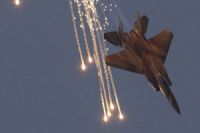 Egypt has condemned the Zionist regime military aggression against Syria, which based on the Syrian media has targeted a research center in the suburbs of the capital Damascus.
According to Press TV, based on a statement released by the Egyptian presidency on Sunday, the air strike "violated international law and principles that will further complicate the situation."
Meanwhile, the Arab League condemned the attack and called on the United Nation Security Council to "act immediately to end Israeli attacks on Syria."
On the same day, the Syrian state television said the Jamraya research center, located northwest of the capital, was the target of the Israeli missile attack. There have also been reports of casualties.
The Jamraya research center was also targeted by an Israeli airstrike in January.
The turmoil in Syria began over two years ago, and many people, including large numbers of Syrian soldiers and security personnel, have been killed. The Syrian government says the chaos is being orchestrated from outside the country.
Syria's President Bashar al-Assad said in April that the situation in the country was improving as the army enjoys people's support in the fight against terrorism.