Egypt
Egypt court jails 33 supporters of Morsi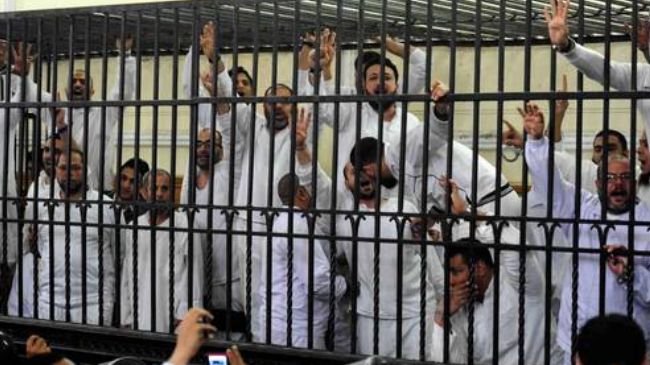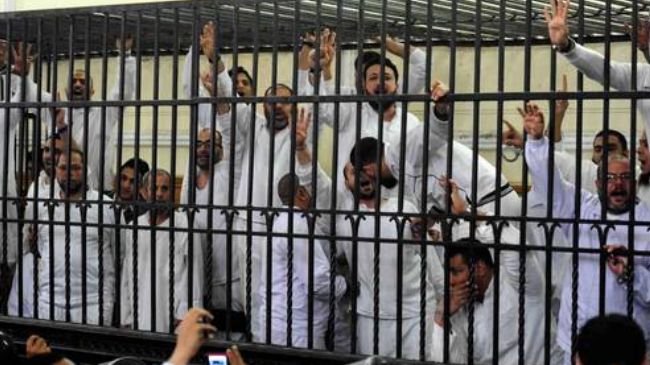 An Egypt court has sentenced 33 supporters of ousted president, Mohammad Morsi, to six-year jail terms each as military-installed government continues cracking down on dissidents.
Judicial sources say the accused men were found guilty of violent acts during a protest in the city of Alexandria last December.
Morsi's supporters were also deemed by the court in Alexandria to be members of Muslim Brotherhood.
Additionally, the court ordered the defendants to pay a fine of 50,000 Egyptian pounds (around USD 7,173) each.
The latest development came after mass sentences were given to over 500 supporters of Morsi over the murder of a police officer, among other charges, last August.
International bodies and human rights groups have already denounced the ruling as a grotesque example of the shortcomings of Egypt's justice system.
The UN Human Rights Council recently expressed concern over the Egyptian security forces' heavy-handed crackdown and the killing of peaceful anti-government protesters.
Egypt has been experiencing unrelenting violence since the country's first democratically-elected president was ousted on July 3, 2013.
The military-backed authorities in November 2013 passed a law banning all but police-sanctioned protests. Since then, hundreds of anti-government protesters have been jailed for breaking the law.
Figures show Egypt's military-backed government has jailed nearly 16,000 people over the past few months.
Anti-government demonstrators have been holding rallies almost on a daily basis, demanding that Morsi be reinstated.
Rights groups say at least 1,400 people have been killed in the political violence since the ouster of Morsi, "most of them due to excessive force used by security forces."