Egypt
Egypt court orders prominent activist back to jail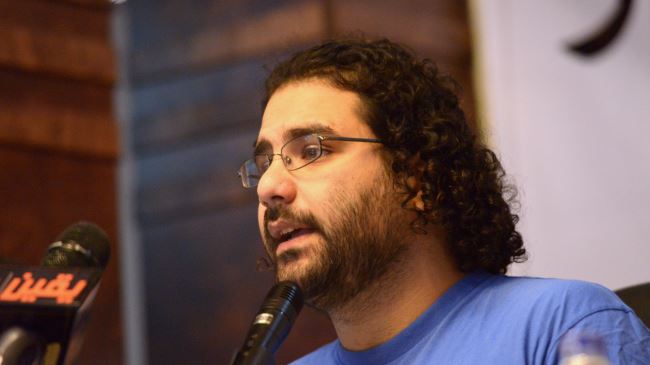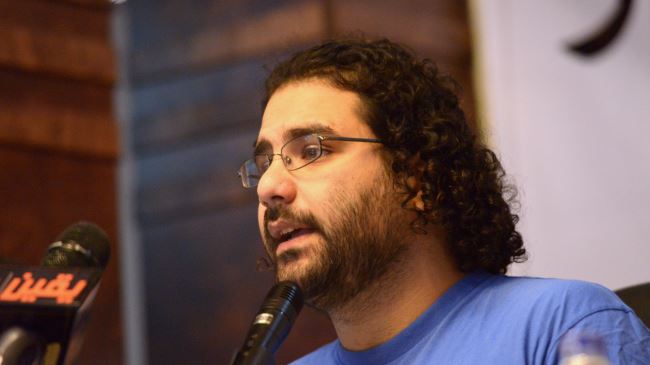 A court in Egypt has ordered prominent activist Alaa Abdel Fattah to return to jail after he was released on bail last month.
On Monday, the court ordered the detention of Abdel Fattah along with 24 others and postponed their trial until November 11.
Another court in the capital, Cairo, had released the 25 on bail in September.
Abdel-Fattah was a leading figure in the 2011 uprising against former dictator Hosni Mubarak that led to the election of Egypt's first democratically-elected president, Mohammed Morsi, who was subsequently ousted.
The activist was arrested last November along with the other 24 people for organizing a protest outside the senate in the capital.
Abdel-Fattah had earlier been sentenced to 15 years in prison, but the verdict was later dismissed by an appeals court.
On Sunday, another Egyptian court sentenced Abdel Fattah's sister, Sanaa Seif, along with 22 other protesters to three years in prison on similar charges.
"All the country's youths are targeted," their mother Leila Soueif said after Monday's trial.
Egyptian President Abdel Fattah el-Sisi, who overthrew Morsi in a military coup in July 2013, has been cracking down on any opposition over the last year.
Rights groups say the army's crackdown on the supporters of Morsi has led to the death of over 1,400 people and the arrest of 22,000 others, including some 200 people who have been sentenced to death in mass trials.
The UN Human Rights Council has repeatedly expressed concern over the Egyptian security forces' heavy-handed crackdown and the killing of anti-government protesters.