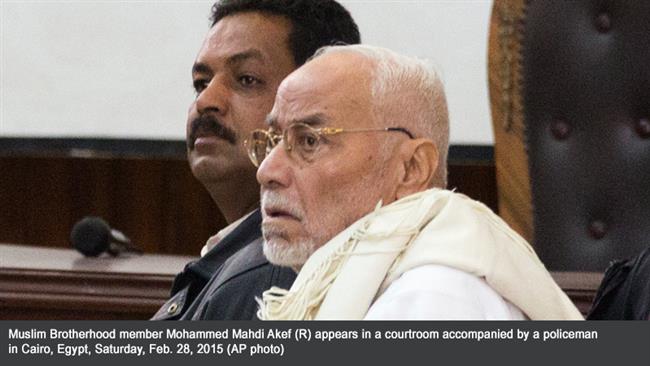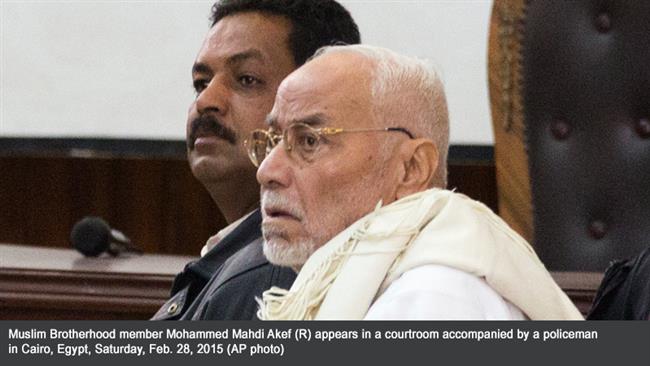 An Egyptian court has handed down death sentence to four members of the Muslim Brotherhood movement while condemning 14 other to life in prison.
The men sentenced to death are Mohamed Abdel-Azeem el-Beshlawy, Mostafa Abdel-Azim Fahmy, Atef Abdel-Azim Mohamed and Abdel-Rahim Mohamed Abdel-Rahim.
Brotherhood Supreme Guide Mohammed Badie and his deputy Khairat al-Shater along with former lawmaker Mohammed el-Beltagy, party head, Saad el-Katatni, and his deputy, Essam el-Erian, were among those who received life in prison.
The verdicts can still be appealed.
Among other charges, the convicted are accused of murder and possession of firearms.
The case derives from clashes near the Muslim Brotherhood's headquarters on June 30, 2013, days before the ouster of former president, Mohamed Morsi.
The clashes between supporters and opponents of Morsi, who demanded his ouster, left 11 dead and 91 others wounded.
Muslim Brotherhood-backed Morsi was elected president in an election after the fall of long-time dictator, Hosni Mubarak, but was later ousted in a coup led by former military chief and current President Abdel Fattah el-Sisi in July 2013.
The Egyptian government has been cracking down on any opposition since Morsi was ousted, arresting thousands of people including Brotherhood leaders and activists.
The Egyptian government listed the Brotherhood as a terrorist organization in December 2013.