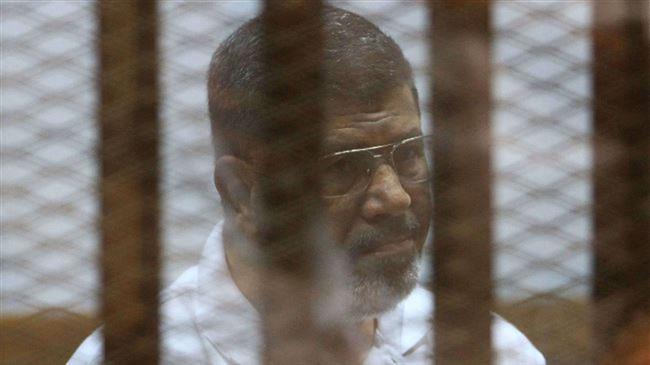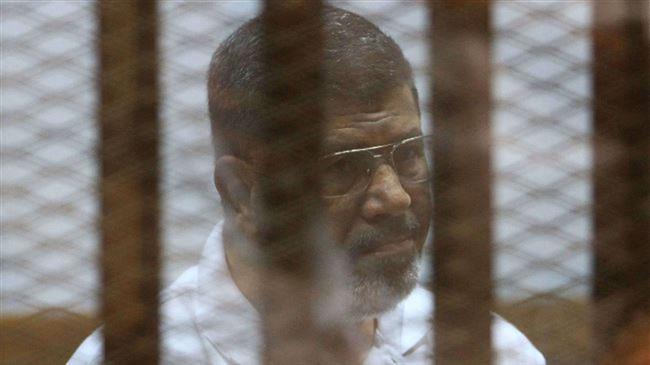 An Egyptian court says it will issue the verdict on one of the charges of the country's ousted President Mohamed Morsi on April 21.
According to Egyptian sources on Thursday, the court will announce its verdict in Morsi's trial concerning charges of inciting deadly violence against his opponents in December 2012.
Under Egyptian law, Morsi could be sentenced to death for his alleged role in the 2012 clashes between anti-government protesters and Egyptian security forces outside the presidential palace which claimed the lives of ten people.
This is while an Egyptian court dismissed charges against the country's long-serving dictator Hosni Mubarak in connection with the killing of hundreds of protesters during the 2011 uprising that ended his decades-long rule. It also acquitted Mubarak of a corruption charge.
Morsi, Egypt's first democratically-elected president, was ousted in July 2013 in a military coup led by Abdel Fattah el-Sisi, the country's current president and the then army commander.
Sisi is accused of leading the suppression of Muslim Brotherhood supporters as hundreds of them have been killed in clashes with Egyptian security forces over the last year.
Rights groups say the army's crackdown on the supporters of Morsi has left over 1,400 people dead and 22,000 arrested, while some 200 people have been sentenced to death in mass trials.