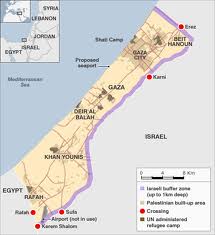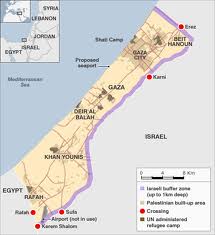 Cairo has eased the visa requirements for Palestinians under 40 who want to travel to Egypt through Gaza's Rafah border crossing, Palestinian officials said on Monday.
"We were officially informed by the Egyptian side about a decision to allow any Palestinian under the age of 40 to travel through Rafah with his family without a visa, starting today," said Maher Abu Sabha, director of borders within Gaza's Hamas-run government.
Until now, Palestinians within that age bracket have been unable to travel without a visa, but the new regulations lift that requirement if they are traveling with family.
Officials at Cairo's main airport told the Ma'an news agency they had received instructions to allow Palestinians of all ages to enter Egypt without any procedural impediments.
Earlier this month, Egypt's newly elected Islamist President Mohammed Mursi raised the number of people allowed to cross daily out of Gaza to 1,500 from 1,000 in a bid to ease conditions in the area which is besieged by an Israeli blockade.
The former Egyptian dictator Hosni Mubarak aided Israel in suppressing the Palestinians living in Gaza, closing off the border to entrap the residents.
Following his toppling in a popular uprising last year, Egypt has ended its cooperation with the Israeli siege and Mursi last week met with Hamas leader, Khaled Meshal.
The founding of Hamas, which runs Gaza, was inspired by Mursi's Muslim Brotherhood – Egypt's most established Islamist movement.
Slaughterer Israel has expressed concerns about the improved relations between the two, and warned Egypt not to scrap a much-maligned peace treaty between the two countries.