Egypt
Egypt forces attack Al-Azhar students, injure several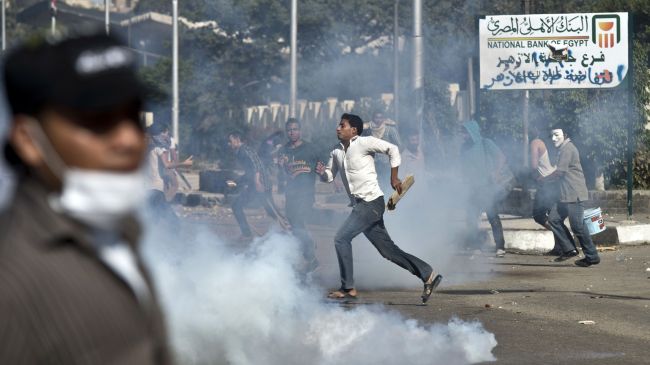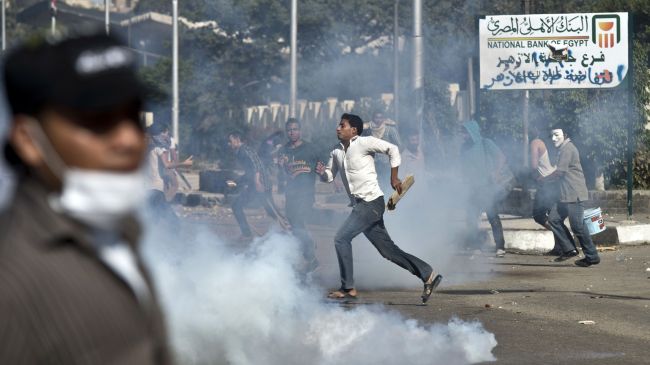 Security forces in Egypt have attacked students protesting at the dormitory of Al-Azhar University in the capital, Cairo, wounding several of them.
A number of the students reportedly suffered eye injuries after security forces fired birdshots and tear gas at them during the attack, which took place on Tuesday.
At least four students were also arrested.
Clashes also erupted between police and students of Ain Shams University in the capital earlier on Tuesday. Several students were injured after the police fired tear gas to disperse the protesters outside the university.
The protesters set tires on fire and tried to block off a road while shouting slogans against the country's army, interim authorities and the police.
Clashes were also reported between the security forces and the supporters of the Muslim Brotherhood in the country's third largest city of Giza.
On May 11, a court in Nasr City, a district east of Cairo, handed four-year jail terms to 36 Al-Azhar University students. Each student was also fined 30,000 Egyptian pounds (about 4,300 dollars).
Al-Azhar has been the scene of anti-government protests with continuous clashes between security forces and students since the military ouster of President Mohamed Morsi last year.
In February, the interim authorities issued a decree, allowing security forces to enter campuses and granting university administrators the right to expel the protesting students.
The students are calling for the release of all the detained students and the dismissal of police guards from universities.