Egypt
Egypt gives suspended sentences to 12 activists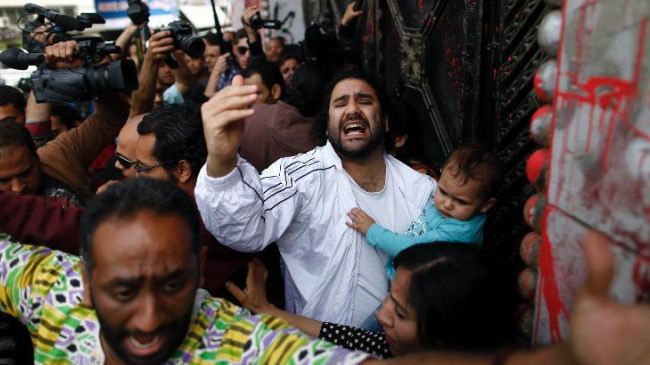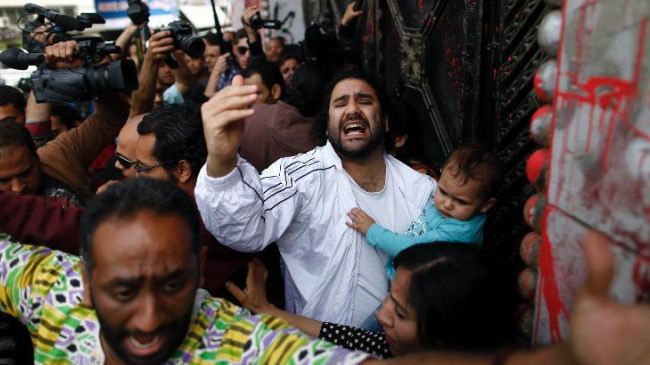 An Egyptian court has given one-year suspended jail terms to 12 activists over an attack on the election campaign headquarters of former presidential candidate Ahmed Shafiq in 2012.
The Giza Criminal Court on Sunday gave the sentences to the activists, including Alaa Abdel Fattah and his sister Mona Seif, the leading figures of the 2011 revolution that toppled former dictator Hosni Mubarak.
They were convicted of burning and destroying the building in May 2012, but they denied the charges.
The jail sentences could be enforced within three years if the defendants are found guilty in any other trials.
The verdict comes after a court in the city of Alexandria on January 2 sentenced seven members of the April 6 Youth Movement, which led the revolution, for participating in "unauthorized" protests against the army-installed interim government to two years in prison and fined them $7,000.
The activists were charged with attending anti-government rallies in the northern city in defiance of a newly passed law that requires organizers to seek police authorization for public gatherings of more than 10 people.
The movement's founders, Ahmad Maher and Mohamed Adel, were also arrested and sentenced to three years in jail, over their roles in anti-government rallies nearly two months ago.
Egypt has been experiencing unrelenting unrest since the country's powerful army removed Mohamed Morsi — the country's first democratically-elected president — from office on July 3, 2013. The army also dissolved the parliament, suspended the constitution, and declared the head of the Supreme Constitutional Court, Adly Mahmoud Mansour, as the new interim president.
Hundreds of people have since been killed in clashes with security forces while Egyptian authorities continue to jail activists for taking part in protests.