Egypt
Egypt holds 2nd round of referendum on draft constitution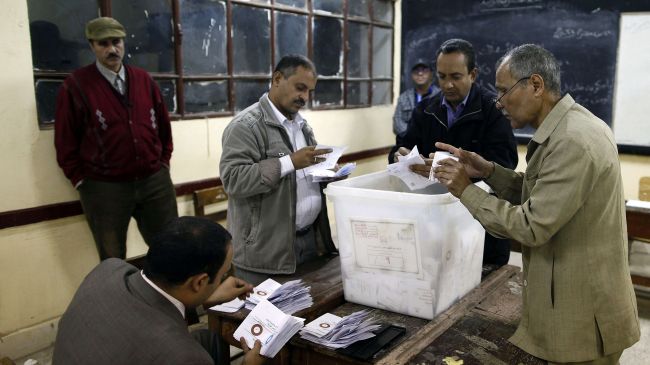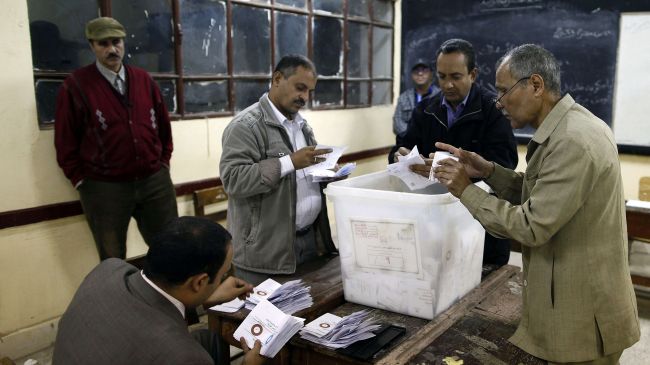 Egyptians have begun casting their ballots in the second round of a controversial constitutional referendum a week after the first round.
Polling stations opened again at 8 a.m. local time (0600 GMT) in Egypt for the final stage of the referendum over a controversial draft constitution, backed by the Muslim Brotherhood, that has sharply divided the nation.
People have been going to the polls in 17 remaining provinces to vote on a series of constitutional changes, proposed by President Mohamed Morsi.
Polls are scheduled to close at 7 p.m. local time (1700 GMT), but could remain open longer as they did last week.
Some 250,000 police forces and soldiers have been scheduled for deployment to provide security at polling stations.
The first round that was held in 10 provinces last Saturday gave Morsi a narrow lead in his bid to change the constitution.
The Muslim Brotherhood has said a majority of 56.5 percent of participants voted in favor of the draft constitution in the first round.
The mainly-secular opposition, however, says it would "not recognize any unofficial result," and would wait for the formal tally after the second round
.
On Friday, clashes erupted between Morsi's supporters and opponents in Alexandria, the country's second-largest city. Dozens of people, including police officers, were injured as thousands of rival protesters hurled stones at each other.
Alexandria also witnessed violence during the first round of the vote, when rival protesters chased each other with swords.
Egypt was rocked by tensions after a controversial declaration by Morsi in late November that gave him unlimited powers and put his decisions beyond judicial oversight.
The president later rescinded the decree, but his hasty organization of the referendum sparked further demonstration.