Egypt
Middle East
Egypt Hunts for Killers as Church Wedding Attack Toll Rises to 4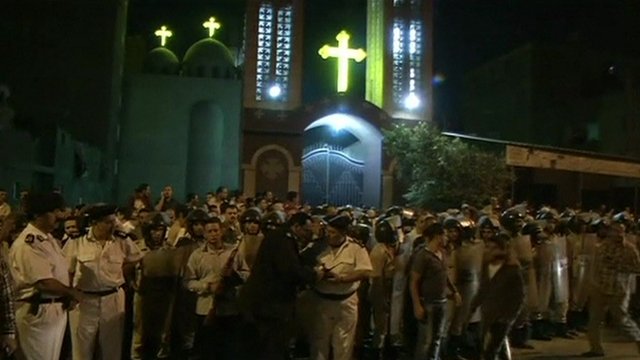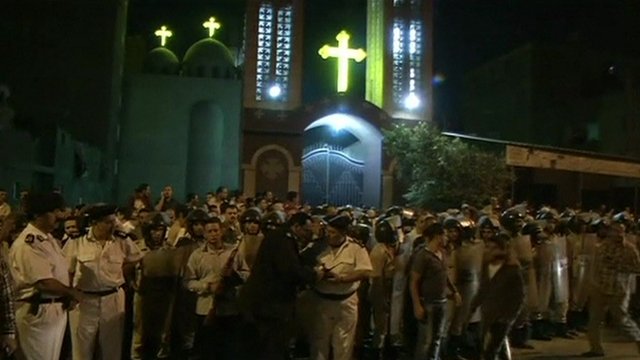 Police were hunting Monday for those behind a shooting spree at a church wedding that killed four people.
Coptic church
An eight-year-old girl was among those shot dead at the Church of the Virgin in Cairo's working class neighbourhood of Al-Warrak, while 17 others were wounded in the late Sunday attack, officials said.
"There were two men on a motorbike and one of them opened fire," as a crowd emerged from a wedding service, the interior ministry said. Security forces were Monday deployed outside the church, whose walls were pockmarked with bullets. Women dressed in black gathered at the entrance to the church to mourn the dead, an AFP reporter said.
Ahmed al-Ansari, the head of ambulance services, said four people were killed and 17 were wounded, updating an earlier toll. It was not immediately clear if all the victims were Coptic Christians.
Prime Minister Hazem Beblawi condemned the attack in a cabinet statement, calling it a "despicable criminal act," and said security forces were searching for the assailants. "Such terrible acts will not succeed in dividing Muslims and Christians," he said.
Beblawi said police were investigating the circumstances of the attack and that he had asked authorities to provide emergency medical services to the wounded.