Egypt
Egypt inmates go on hunger strike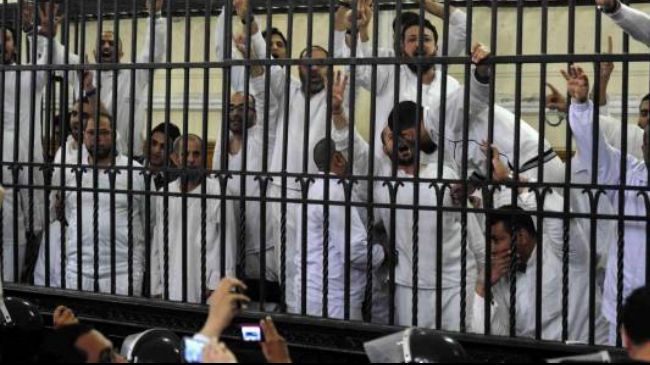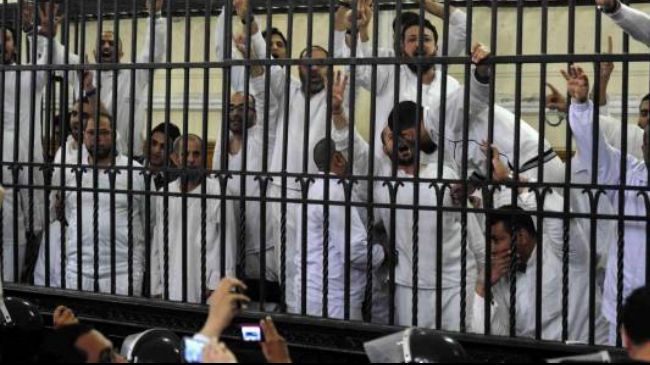 Around 20,000 prisoners in Egypt have gone on a week-long hunger strike in protest against alleged mistreatment and torture inside prisons.
Haytham Abo Khalil, the director of the Center for Human Rights Victims, said Friday that the hunger strike began in over 114 detention centers and prisons across the country.
Abo Khalil said the prisoners want to draw global attention to their sufferings inside Egypt's detention centers.
There have been reports of widespread and systematic mistreatment and torture being carried out in Egyptian detention facilities. Military rulers deny the allegations.
A recent study by the Egyptian Center for Economic and Social Rights (ECESR), a local NGO, documented over 21,000 cases of people who have been subjected to prosecution since the ouster of Mohamed Morsi, Egypt's first democratically elected president, in July 2013.
The ouster was led by Egypt's former military chief Abdel Fattah el-Sisi. Since then, Egypt's military-backed government has launched a bloody crackdown on Morsi's supporters. Some 1,400 people have lost their lives and thousands more arrested in the crackdown on the Muslim Brotherhood, according to Amnesty International.
Egypt held its first presidential election following Morsi's ouster. The official results of the vote are not expected to be released until June 5, but the Sisi campaign declared on May 29 that the former military chief won the election.
Sisi's victory would place Egypt's presidency back in the hands of a top military official just three years after Egyptians rose up against former dictator Hosni Mubarak, an air force officer who ruled Egypt for nearly three decades.