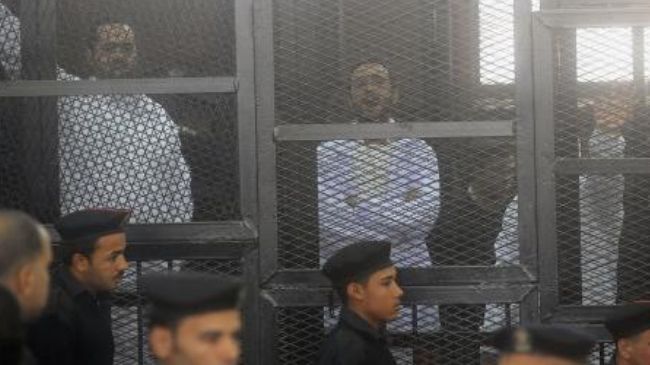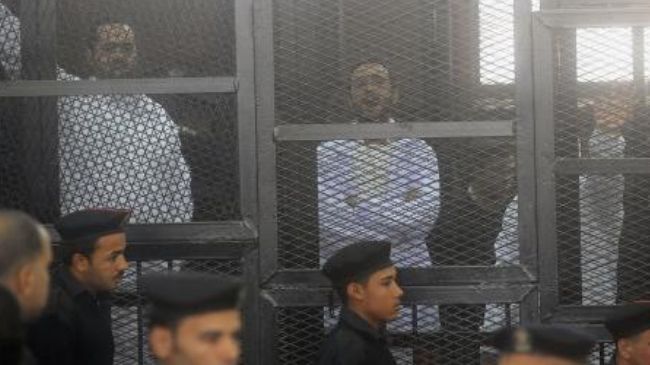 Egypt's interim President Adly Mahmoud Mansour has ruled out clemency for three prominent anti-regime activists serving jail terms.
Local media said Mansour turned down calls for pardon by National Council for Human Rights, saying he did not want to interfere in the judiciary's affairs.
In December 2013, a court sentenced Ahmed Maher, Mohamed Adel and Ahmed Douma to three years in prison on charges of organizing illegal protests and alleged attacks on police officers.
Earlier this month, an appeals court upheld the jail term for the trio, drawing local and international condemnation.
The three are iconic figures of Egypt's popular revolution in 2011 that led to the ouster of longtime dictator, Hosni Mubarak.
Post-revolution Egypt plunged into relentless violence in July 2013, after the army removed the country's first democratically-elected president, Mohamed Morsi, after one year in office.
The military immediately declared Mansour, who was then the head of the Supreme Constitutional Court, as interim president.
Egypt's army-backed interim government soon launched a brutal crackdown on protesters, including supporters of the Muslim Brotherhood, which has been leading calls for the reinstatement of Morsi.
Several international rights groups and the UN Human Rights Council have expressed concern over the Egyptian security forces' heavy-handed crackdown and the killing of peaceful anti-government protesters.
According to Amnesty International, nearly 1,400 people have been killed in the political violence since last July, "most of them due to excessive force used by security forces."
MRS/AB/SS