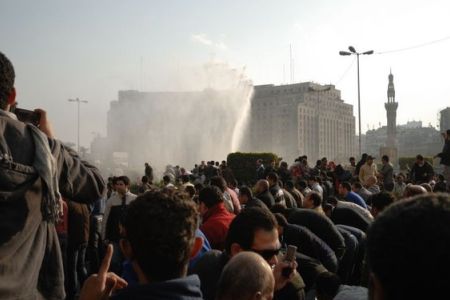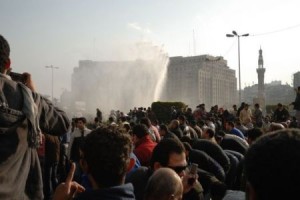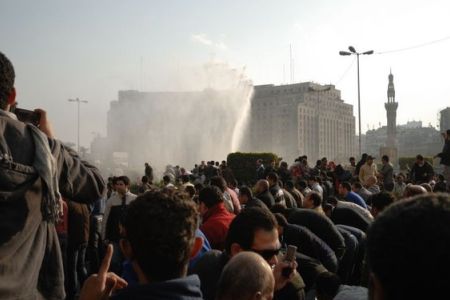 Egyptian massive uprising against President Hosni Mubarak's rule has entered its sixth day as crowds of people are massing in Cairo's central Tahrir Square.
Egyptian demonstrators staged a fresh rally on Sunday as an overnight curfew ended in the Egyptian capital and other cities.
The protesters have dismissed Mubarak's appointment of a vice-president and prime minister, calling for Mubarak's ouster.
The number of people killed in protests since Tuesday is reported to be at least 100. More than 2,000 were also injured in clashes that have rocked Cairo, Suez, and Alexandria.
Amid the rise of protests against the 30-year rule of Mubarak, the United States Embassy in Egypt on Sunday issued a statement, calling on its citizens to leave the North African country as soon as possible
The travel warning said US citizens should avoid travel to Egypt because of unrest, violence, and ongoing demonstrations against Mubarak's government.
Meanwhile, Egypt's information minister revoked the broadcast license of the Arab Satellite channel al-Jazeera and the press cards of its staff.
The broadcaster has been extensively covering the demonstrations in Egypt.
Al-Jazeera later denounced the closure of its activities by Cairo authorities, saying Egypt's order to ban the Arab satellite channel is aimed at censoring the voices of the Egyptian people.