Egypt
Egypt- Mursi Supporters Protest after Overthrow, Arrests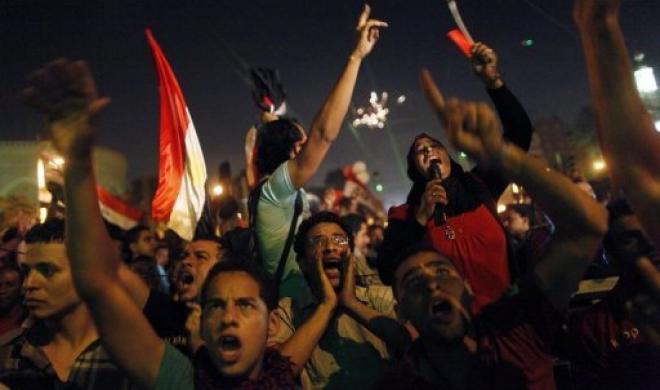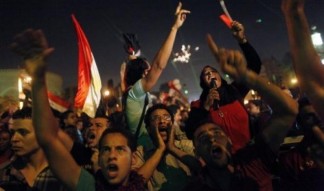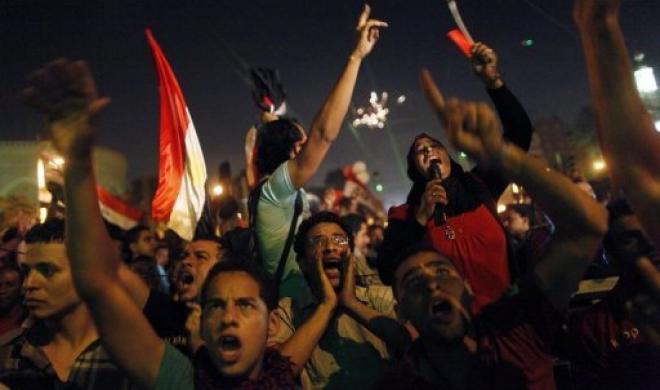 Supporters of Egypt's ousted president, Mohamed Mursi, are to rally on Friday to express their outrage at his overthrow and to reject a planned interim government backed by their opponents.
Dozens of people were wounded in clashes in Mursi's home city on Thursday, raising fears of more of the violence in which several dozen have died in the past month. There were also militant attacks in the restive Sinai Peninsula, next to Occupied Palestine.
The planned protests have the slogan "Friday of Rejection".
A military source said: "We will continue to secure the places of protest with troops, and jets if necessary, to make sure the pro- and anti-Mursi demonstrators don't confront each other. We will let them demonstrate and go where they want."
Mursi's political opponents insist there was no coup. Rather, the army heeded the "will of the people" in forcing the president out. Millions rallied on Sunday to protest at a collapsing economy and political deadlock, in which Mursi had failed to build a broad consensus after a year in office.
After a busy day of diplomacy, the Egyptian armed forces command issued a late-night statement guaranteeing rights to protest and free expression and pledging not to pursue arbitrary measures against any political group.
In addition to Mursi, the country's first freely elected leader, several senior figures in his Muslim Brotherhood were arrested, security sources said. Prosecutors were investigating various charges, including incitement to violence and, in the case of Mursi himself, insulting the judiciary.
Television channels owned by or seen as sympathetic to the Brotherhood were unceremoniously taken off air. The state printer did not run off its party newspaper on Thursday.
In Zagazig, the Nile Delta city where Mursi has a family home, 80 people were injured. Witnesses said the army moved in to seal the area after an attack on pro-Mursi protesters by men on motorcycles led to clashes with sticks, knives and bottles.
In a statement on its Facebook page, the Egyptian military command said: "Wisdom, true nationalism and constructive human values that all religions have called for, require us now to avoid taking any exceptional or arbitrary measures against any faction or political current."
Egypt's caretaker Foreign Minister Mohamed Kamel Amr said that US Secretary of State John Kerry had expressed concern during a telephone call on Thursday for human rights:
"He was worried about the status of human rights," Amr said. "Understandably, I assured him there is no retribution; no acts of vengeance, that nobody will be treated outside the law."
Of his conversation with Kerry, he said: "I told him that the main aim of the military now is to maintain security.
"There will be no acts of violence, no acts of exclusion. Everybody will be included. The idea is to have everybody participating in the transitional process."
Those were also sentiments expressed by Adli Mansour, the constitutional court chief justice sworn in as interim head of state. But a senior Brotherhood official said it would not work with "the usurper authorities".
Another of its politicians said Mursi's overthrow would push other groups, though not his own, to violent resistance.
The armed forces' statement also contained a warning to those Islamists planning to demonstrate on Friday. It said: "Peaceful protest and freedom of expression are guaranteed rights, which Egyptians have earned as one of the most important gains of their glorious revolution."
But it added: "Excessive use of this right without reason could carry some negative implications, including blocking roads, delaying public benefits and destroying institutions, posing a threat to social peace, the national interest and damaging the security and economy in our precious Egypt."