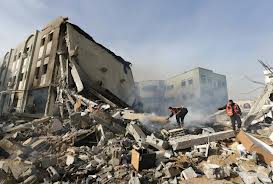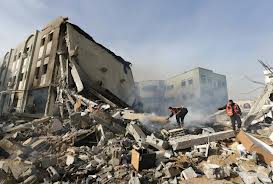 The most prominent participants included the parties of the strong Egypt, Al-Wasat, Al-Nour, Ghad Al-Thawra, Al-Nassery, along with the 6th of April youth movement.
The gathering commended President Morsi's response to the israeli aggression on Gaza, but called for further steps including the freezing of all political, economic and security ties with israel, and the revising of the so called camp david peace treaty with israel.
The participants also called on Arab and Islamic states to press israel and its backers into stopping the killing of innocent Palestinian women and children in Gaza, and for the withdrawal of the so called Arab peace initiative.
The gathering stressed on the significance of popular support to the people of Gaza along with the political one.
Following a visit by Egyptian premier Hesham Qandeel to Gaza to demonstrate Cairo's support to the Palestinians, the Friday conference decided to send a popular delegation of its own there soon.
The gathering also agreed on calling for an international conference to support the people of Gaza, with the goal of condemning the Israeli practices which violate all international norms, treaties, and human rights charters.
Following his decision to withdraw Egypt's ambassador in Tel-Aviv, president Morsi warned Israel on Friday that the Egyptians can extract the roots of aggression as they extracted those of injustice via the revolution. Observers expect the public pressure to continue until the Israeli aggression comes to an end.