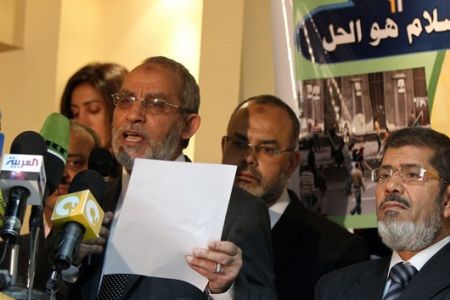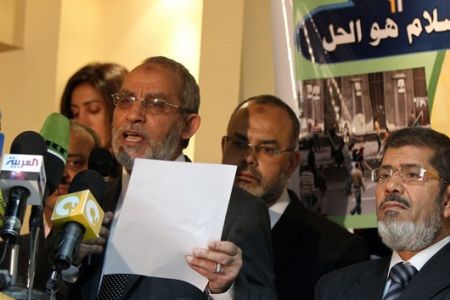 Egypt's main opposition parties have decided to boycott the parliamentary election runoff after the first round of the vote was marred by intimidation and irregularities.
The Muslim Brotherhood has confirmed it will boycott the run-off scheduled for December 5. An official announcement is expected later on Wednesday.
According to the Brotherhood, the main opposition has failed to win any seats outright in the first round of voting and only 21 out of 130 candidates are confident about making it to the run-off vote.
The group says President Hosni Mubarak's ruling party has manipulated the vote to ensure a sweeping victory.
"These elections are rigged and invalid," Senior Brotherhood official Essam el-Erian said.
"All night the electoral committees in the different constituencies have produced results and then changed them," he added.
Brotherhood candidates, who won about one-fifth of the parliamentary seats in the last general elections, complain that their representatives were expelled from polling stations and many of their supporters were not allowed to vote.
Political analyst and Middle East Expert Zayd al-Isa told Press TV that Mubarak has paved the way for a parliament which is completely free from any opposition.
"Authorities have pre-determined and have planned that the successes that they [Muslim Brotherhood] have achieved in 2005 will not actually take place this time and that's why they have planned to squeeze out all opposition by using the methods of violence, intimidation, beatings and actually arresting and detaining the candidates of the Muslim Brotherhood before the elections could take place," al-Isa said.
Meanwhile, several other opposition groups, including the liberal Wafd party, have pulled out of the election altogether.
"We will withdraw from all the election. The two who won seats in the first round will also withdraw," AFP quoted the party's secretary general, Munir Fakhir Abdel Nur, as saying on Wednesday.
Political experts say the reports on interference, intimidation and other irregularities in Egypt's parliamentary elections have damaged the country's reputation.