Egypt
Middle East
Egypt opposition calls for nationwide protest against draft constitution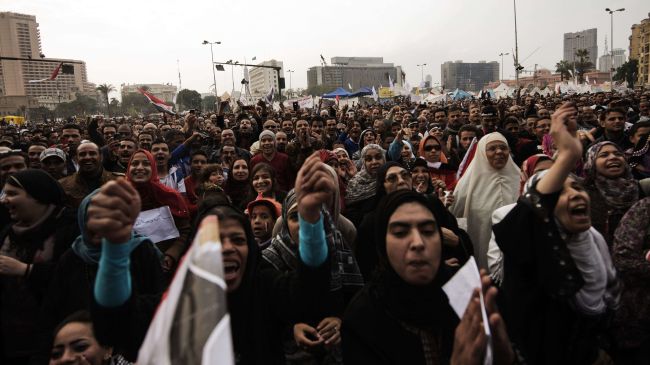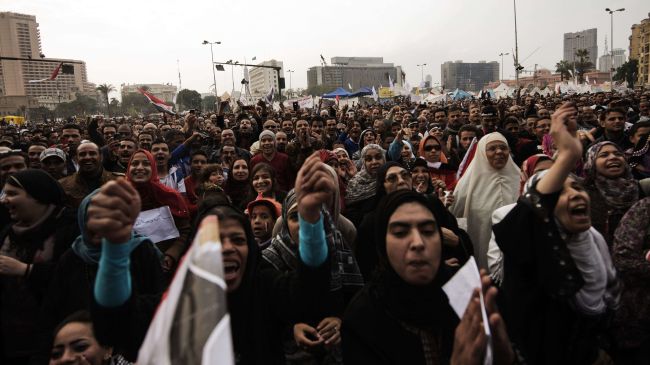 The Egyptian opposition coalition National Salvation Front has called for nationwide protests on Tuesday against the draft constitution, which has been put to a referendum throughout the country.
According to a statement, issued late on Sunday, the front called on "Egyptians to take to the streets on Tuesday to defend their freedoms, prevent fraud and reject the draft constitution."
Egyptians on Saturday cast their ballots in the first round of the referendum. The second round is due to be held next weekend.
The political arm of the Muslim Brotherhood, the Freedom and Justice Party has said that an overwhelming majority of 56.5 percent of participants have voted in favor of the draft constitution in the first round.
But the opposition group said that it would "not recognize any unofficial result," and would wait for the formal tally after second round.
Massive protests erupted in Egypt over President Mohamed Morsi's controversial decree that he issued on November 22, assuming expanded powers and placing himself beyond judicial review.
The president later rescinded the decree, but his speedy subsequent proposal of the draft triggered further massive protest.