Egypt
Egypt orders arrest of 7 Muslim Brotherhood leaders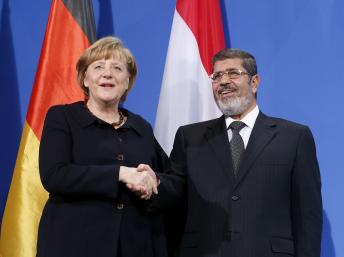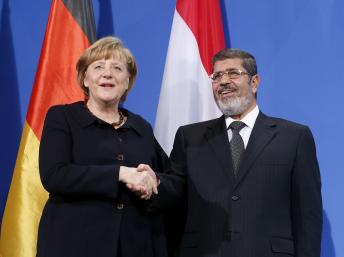 Egypt's public prosecutor has ordered the arrest of seven Muslim Brotherhood leaders amid simmering tensions in the country.
The arrest order was issued on Monday for inciting violence between supporters and opponents of the Muslim Brotherhood in the days before and after Mohamed Morsi was ousted as president of Egypt.
The top Brotherhood officials have been charged with "inciting violence, funding violent acts, and thuggery."
Party leaders Essam el-Erian and Mohamed el-Beltagy, who attended a fresh pro-Morsi demonstration on Monday, are on the list. They were included in a similar list last week for inciting violence.
Thousands of Morsi's supporters staged a fresh demonstration calling for the reinstatement of the unseated president.
The Egyptian military has warned that it will respond with "utmost severity and firmness and force" if protesters tried to approach or break into its bases.
Egypt plunged into violence after the country's powerful military ousted Morsi, suspended the constitution, and dissolved the parliament on July 3.
The army declared chief justice of Egypt's Supreme Constitutional Court, Adly Mansour, as interim president on July 4.
Since then, Egypt has been the scene of rival rallies and clashes between thousands of the supporters and opponents of the ousted president.
On Sunday, the former head of the UN nuclear agency and Nobel Peace Prize laureate Mohamed ElBaradei was sworn in as interim vice president for foreign relations.
The Muslim Brotherhood has refused to participate in the new government. The group has vowed to keep protesting until Morsi is restored to power.
Army officials said the ousted president, who took office in June 2012, was being held "preventively" by the military.