Egypt
Egypt police fire tear gas at protesters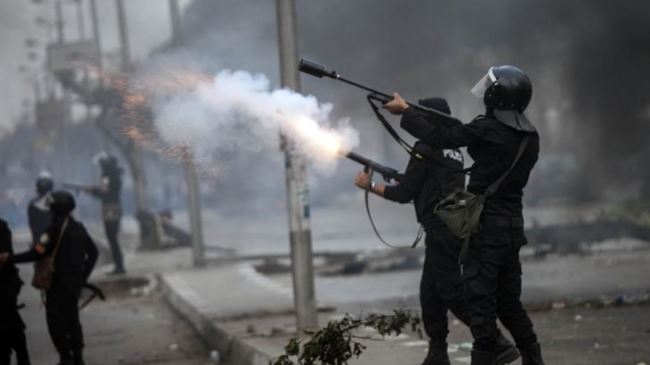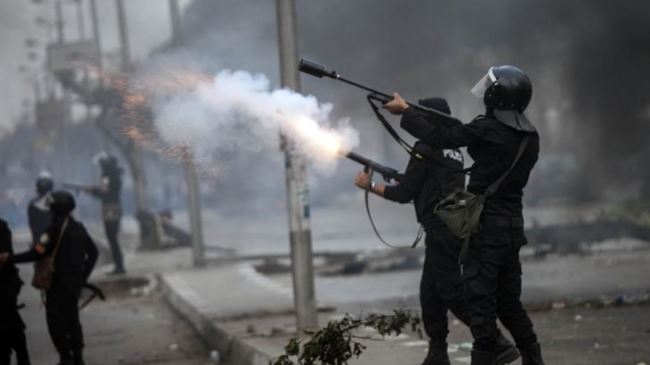 Egyptian police have fired tear gas and used water cannons to disperse hundreds of demonstrators protesting at a court's decision to drop all charges against ousted president, Hosni Mubarak.
Security forces also fired birdshot at demonstrators who had gathered at Cairo's Tahrir Square on Saturday.
Denouncing Mubarak and current Egyptian President Abdel Fattah el-Sisi, the protesters chanted slogans such as "Down with the military regime."
Earlier in the day, an Egyptian court dismissed a murder charge against Mubarak in connection with the killing of hundreds of protesters during the 2011 uprising that ended his decades-long rule.
The court also acquitted Mubarak of a corruption charge, but the toppled president will remain in prison as he is serving a three-year sentence at a military hospital for embezzling public funds.
Seven of Mubarak's commanders, including former Interior Minister Habib al-Adly, were also acquitted in connection with the deaths of some 800 demonstrators killed during the uprising.
Corruption charges against Mubarak's sons, Alaa and Gamal, were also dropped.
The verdict shocked the relatives of those killed in the revolution, who had assembled outside the court venue, which is a police academy on Cairo's outskirts.
"It's an oppressive ruling. The blood of my son has been wasted," said Mostafa Morsi, whose son was killed in front of a police station during the uprising.
Public attention has largely been diverted from Mubarak's case by the trial of Mohamed Morsi, the country's first democratically-elected president, who was ousted by the army in July 2013, and is now on trial over the deaths of anti-government protesters.
Morsi has been also implicated in two other cases. He is facing trial on charges of espionage and orchestrating a prison break in 2011.