Egypt
Human Rights
Egypt president allows 'systematic torture' in jails: Prominent rights group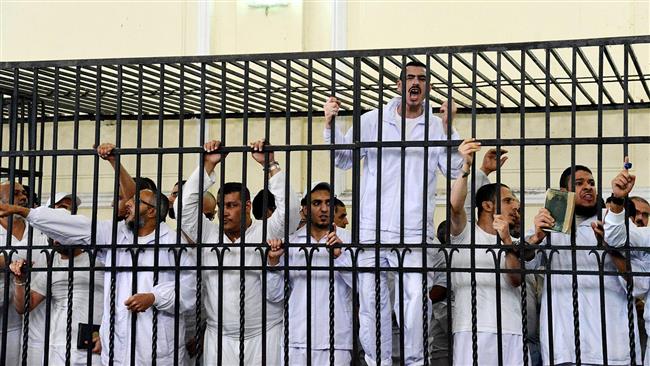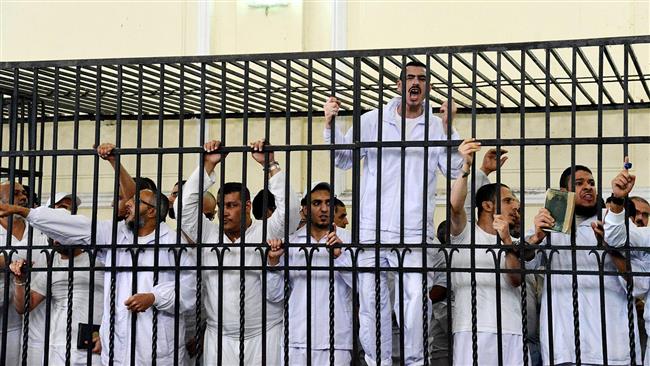 Human Rights Watch (HRW) says Egyptian President Abdel Fattah el-Sisi has permitted "systematic" torture in detention centers, a practice likely amounting to a crime against humanity.
In a 63-page report released on Wednesday, the New York-based rights group said the Interior Ministry had developed "an assembly line of serious abuse to collect information about suspected dissidents and prepare often fabricated cases against them."
The HRW report entitled, "'We Do Unreasonable Things Here': Torture and National Security in al-Sisi's Egypt," was based on interviews with Egyptian defense lawyers, 19 ex-detainees and the family of a 20th prisoner who were tortured between 2014 and 2016. It also reviewed dozens of reports about torture by Egyptian rights groups and media outlets.
"President el-Sisi has effectively given police and National Security officers a green light to use torture whenever they please," said Joe Stork, deputy Middle East director at HRW, adding, "Impunity for the systematic use of torture has left citizens with no hope for justice."
The HRW report documented how Egyptian forces, particularly officers of the Interior Ministry's National Security Agency, use torture for forced confession or punishment.
It also noted that Egyptian prosecutors typically ignore complaints of ill-treatment and sometimes threaten detainees with torture.
"Widespread and systematic torture by the security forces probably amounts to a crime against humanity," the report said.
It further urged the Egyptian president to order the creation of an independent special prosecutor empowered to inspect detention sites, investigate and prosecute abuse, and publish a record of action taken.
"Failing a serious effort by the Sisi administration to confront the torture epidemic, UN member states should investigate and prosecute Egyptian officials accused of committing, ordering, or assisting torture," the report pointed out.
The Egyptian government has been cracking down on the opposition since the country's first democratically-elected president Mohamed Morsi was ousted in a military coup in July 2013 led by Sisi, the then army chief.
The controversial ouster sparked many protests by supporters of Morsi and the country's banned Muslim Brotherhood movement. Several hundreds of people were killed in the government crackdown on the demonstrations.
According to the HRW, Egyptian authorities have arrested or charged probably at least 60,000 people, forcibly disappeared hundreds for months at a time, given preliminary death sentences to hundreds more, and tried thousands of civilians in military courts since the 2013 coup.