Egypt
Egypt pulls out of Geneva nuclear talks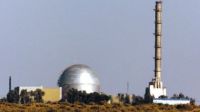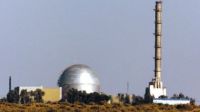 Egypt has withdrawn from Non-Proliferation Treaty (NPT) talks in Geneva in protest over the failure of the international community to implement a resolution for a Middle East free of nuclear weapons.
According to Press TV, on Monday, Egypt's Foreign Ministry issued a statement saying the country ended its participation in the two-week talks over other nations' failure to implement the 1995 resolution, which calls for the creation of a nuclear-weapon-free zone in the region.
The ministry's statement said "We can't wait forever for the implementation of this decision."
The statement pointed out the walkout was meant "to send a strong message of non-acceptance of the continued lack of seriousness in dealing with the establishment of a nuclear-free zone in the Middle East."
The second session of the Preparatory Committee for the 2015 Review Conference of the Parties to the Treaty on the Non-Proliferation of Nuclear Weapons started on April 22 and will continue until May 3 in Geneva.
The meeting is to review progress in implementing the 1970 NPT, a treaty to prevent the spread of nuclear weapons and weapons technology, to promote cooperation in the peaceful uses of nuclear energy and to further the goal of achieving nuclear disarmament and general and complete disarmament.