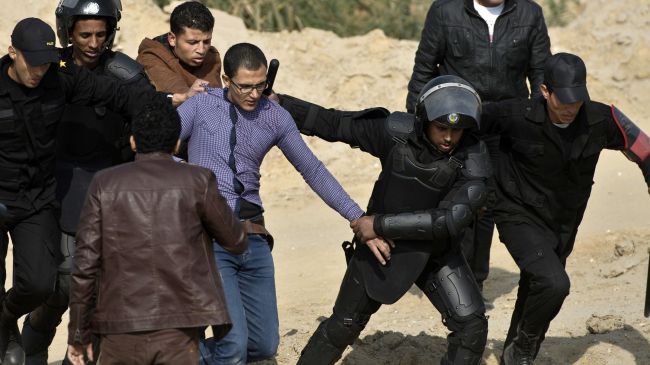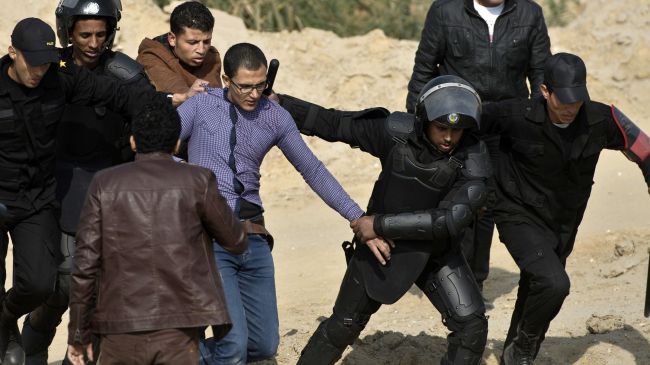 Amnesty International has criticized Egypt's military-installed authorities for using an "unprecedented scale" of violence against protesters since the ouster of former president, Mohamed Morsi.
"The Egyptian authorities are using every resource at their disposal to quash dissent and trample on human rights," Amnesty International said in a Wednesday report published ahead of the third anniversary of the 2011 revolution, which toppled former dictator, Hosni Mubarak.
"Egypt has witnessed a series of damaging blows to human rights and state violence on an unprecedented scale over the last seven months," Hassiba Hadj Sahraoui, Middle East and North Africa deputy director at Amnesty International, said in the report.
"Three years on, the demands of the '25 January Revolution' for dignity and human rights seem further away than ever. Several of its architects are behind bars and repression and impunity are the order of the day," She added.
Sahraoui went on to say that Egyptian jails are "packed with unlawfully detained prisoners and its morgues and hospitals with yet more victims of arbitrary and abusive force by its police."
She added that "repression and impunity" has become the order of the day in Egypt where architects of the anti-Mubarak revolt — including Ahmed Maher, Ahmed Douma, Mohamed Adel and Alaa Abdel Fattah — have been jailed by the military-backed authorities.
Amnesty also called on the government to loosen its "stranglehold on civil society and allow peaceful protests and other avenues of lawful dissent."
It added that 1,400 people have been killed in political violence, "most of them due to excessive force used by security forces" since the ouster of Morsi by the army on July 3.
By allowing the security forces to "operate with impunity, the authorities have emboldened them," Sahraoui said.
The country has been embroiled in mass street protests since July last year. Morsi's supporters demand his reinstatement despite a brutal government crackdown.