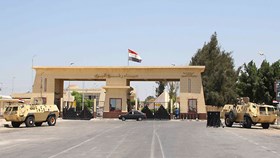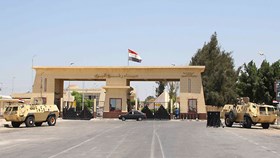 The Egyptian authorities closed Thursday evening the Rafah border crossing after being temporarily opened for three days.
The Palestinian border and crossings authority said Friday that 1507 students, patients, and foreign passport holders were allowed to cross during the past three days.
Only five to six buses were allowed per day to cross via Rafah crossing, the statement added.
1220 Palestinian citizens, who were stranded on the Egyptian side of the border, managed to enter the besieged strip while Egyptian authorities prevented the travel of 114 passengers.
Egyptian authorities also allowed the entry of 45 Palestinians who had been detained in Egyptian prisons as well as 13 trucks carrying medicines for the Palestinian Red Crescent in Gaza.
The authority confirmed that thousands of people, who are in dire need for travel, are still in Gaza.
The Egyptian authorities continue to close the Rafah crossing, Gaza's sole outlet to the outside world, for more than one and a half years and open it every once in a while for only three days.