Egypt
Egypt Referendum Vote Starts amid Security Threats, Boycott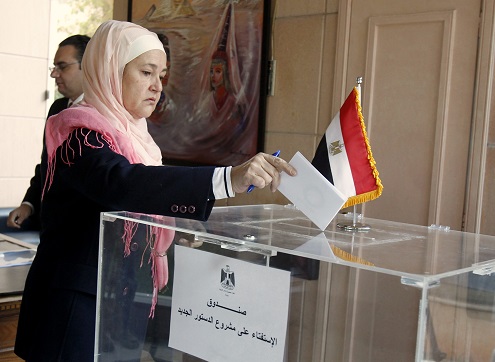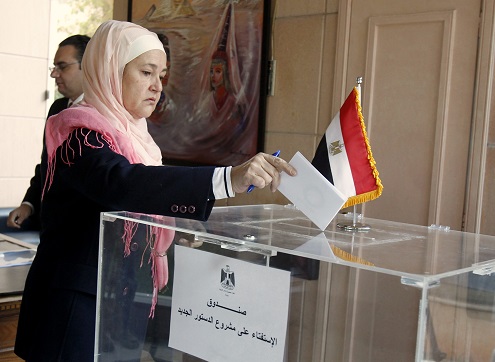 Voting on Egypt's referendum started on Tuesday amid security threats and boycott by Islamist coalition led by Muslim Brotherhood.
Shortly before the voting started a bomb exploded outside a Cairo court underscoring lingering polarization after the army overthrew former president Mohammad Mursi.Egypt referendom vote
The small, improvised bomb exploded less than two hours before polls opened, causing little damage and no injuries, a police general said.
But it again highlighted the government's precarious grip on the most populous Arab country, still reeling from Mursi's ouster and a bloody crackdown on his Islamist supporters.
The military-installed government has implored voters to turn out en masse to ratify the constitution in the two-day referendum, hoping to bolster its disputed authority after Mursi's ouster.
An Islamist coalition meanwhile, has called for a boycott and "civilized peaceful protests" during the polling, and the interior ministry has pledged to confront attempts to disrupt voting.
The police and army have deployed hundreds of thousands of police and soldiers to guard polling stations amid fears that a spate in militant attacks and protests would keep voters at home.
At one polling station for women at a school, dozens lined up to cast their ballots, some waving Egyptian flags and chanting pro-military slogans.
While it is uncertain how many Egyptians will vote amid concern over violence, the constitution appears certain to pass.
The charter has done away with the wording of Mursi's constitution, which was suspended on his overthrow, and its supporters say it expands women's rights and freedom of speech.
But it has bolstered the military's powers, granting the army the right to appoint the defense minister for the next eight years and to try civilians for attacks on the armed forces.