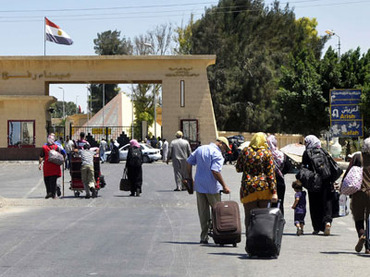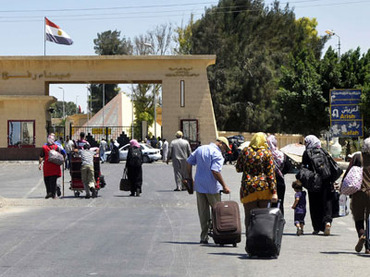 Egypt has decided to reopen its border crossing with Gaza after closing it on the back of Israel-backed militant attack in the Sinai Peninsula, that killed 16 Egyptian soldiers earlier this month.
The crossing is Gaza's only connection with the outside world since Israel started its blockade of the territory in 2007, when Hamas took power.
"The Egyptian side has informed us that the Rafah crossing would open all days of the week, without more details," said Ehab Al-Ghsain, spokesman for the interior ministry in Gaza, as quoted by Reuters.
Following the attack Egypt allowed only a small number of Palestinians to cross the border. Since, the humanitarian situation appears to have worsened in Gaza, with Hamas officials warning of a potential health crisis there.
The reopening of the border-crossing is likely to improve relations between the new Egyptian government and Gaza's Hamas rulers – which worsened following the deadly attack on August 5.
Hamas denied suggestions that Palestinian gunmen took part in the assault.
The incident, claiming the lives of 16 Egyptian servicemen, prompted Cairo to boost its military presence in Sinai.