Egypt
Egypt sentences dozens of protesters to jail terms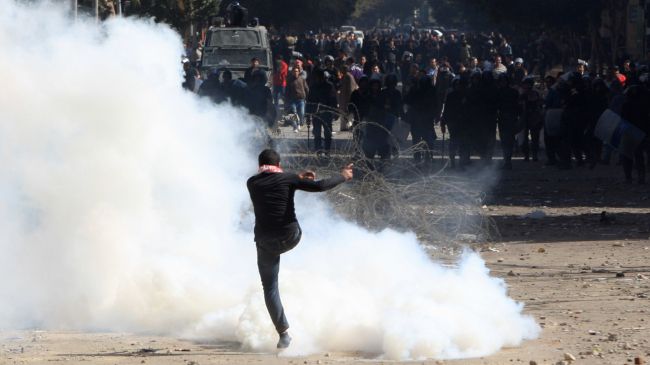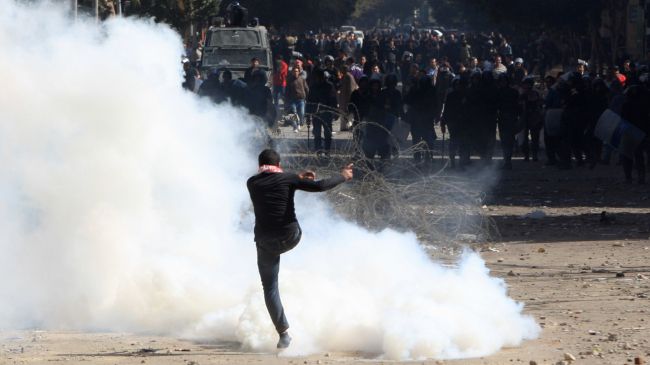 Egypt has sentenced dozens of Muslim Brotherhood members to jail terms over their alleged role in protests against the ouster of President Mohamed Morsi.
A court in the northeastern city of Ismailia sentenced 13 people — including three Muslim Brotherhood leaders — to six years in prison on Saturday.
The court accused the defendants of intentionally damaging public and private properties during anti-government rallies.
Earlier in the day, a court in the Nile Delta province of Qalyubia sentenced 32 supporters of the deposed president to two years in prison.
The protesters were also slapped with a fine of US$7,000 each for violating an anti-protest law.
Egypt has been experiencing unrelenting violence since last July when the army ousted the country's first democratically elected president Morsi, suspended the constitution, and dissolved the parliament. It also appointed the head of the Supreme Constitutional Court Adly Mahmoud Mansour as the new interim president.
The interim government has launched a bloody crackdown on Morsi's supporters and arrested thousands of Brotherhood members, including the party's senior leaders.
On December 25, the military-appointed government listed the movement as a "terrorist" organization over alleged involvement in a deadly bombing, without investigating or providing any evidence.
Earlier this month, Amnesty International criticized Egyptian authorities for using an "unprecedented scale" of violence against protesters and dealing "a series of damaging blows to human rights."
According to the UK-based rights group, 1,400 people have been killed in the political violence since Morsi's ouster, "most of them due to excessive force used by security forces."