Egypt
Egypt strikes Mossad axis gunmen hideouts in Sinai, kills 20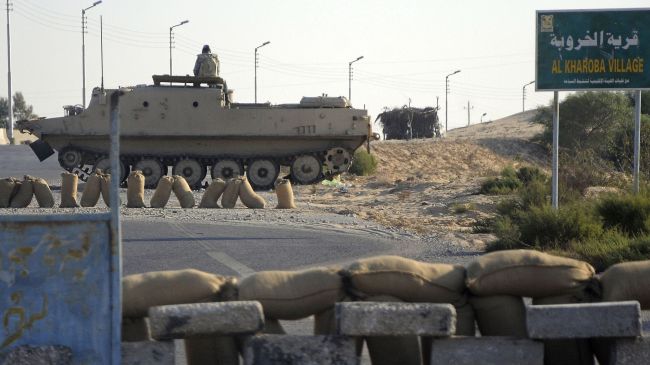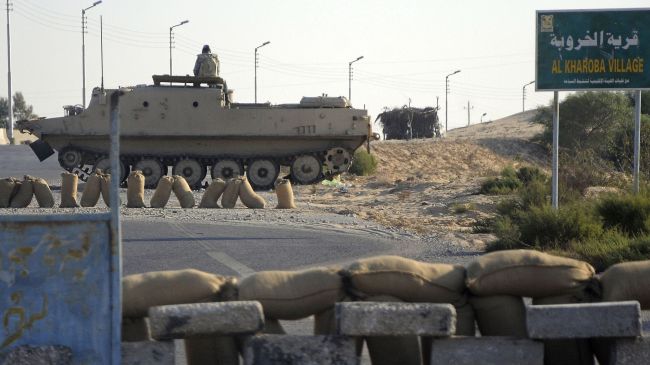 The Egyptian air force has pounded the hideouts of gunmen in the Sinai Peninsula, killing at least 20 of them.
According to reports, dozens of the gunmen were also injured in the Wednesday air strikes on positions in the town of Sheikh Zweid.
The raids by Egypt's air force came after unidentified gunmen opened fire on several Egyptian security checkpoints in the port city of al-Arish in the Sinai region. At least seven security forces were injured in the clashes.
Earlier, 16 Egyptian border guards were killed during an attack in the same area.
Egyptian President Mohamed Morsi has pledged to strongly respond to the "cowardly attacks," vowing that the assailants would pay for the deadly attacks.
Egypt's Muslim Brotherhood and the Palestinian resistance movement Hamas say Israel's spy agency Mossad was behind the earlier attack.

The Muslim Brotherhood pointed to Tel Aviv's travel advisory requesting its citizens to leave the Sinai Peninsula, which was issued a few days before the deadly incident occurred.
It said Mossad was trying to abort the Egyptian revolution and it was "imperative to review clauses" of the agreement between Egypt and Israel.
Israeli and Egyptian military officials, however, say gunmen from the besieged Gaza Strip were behind the attack.