Egypt
Egypt students get jail terms for pro-Morsi protest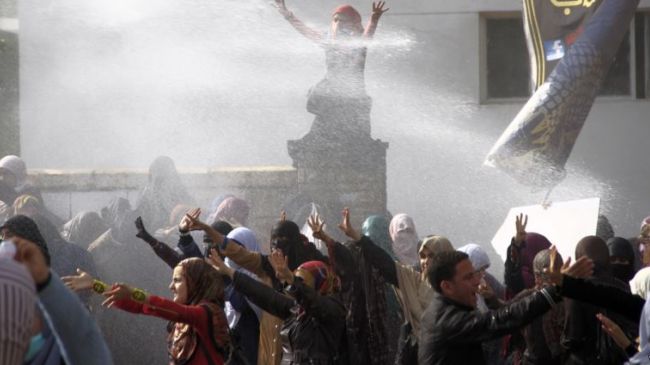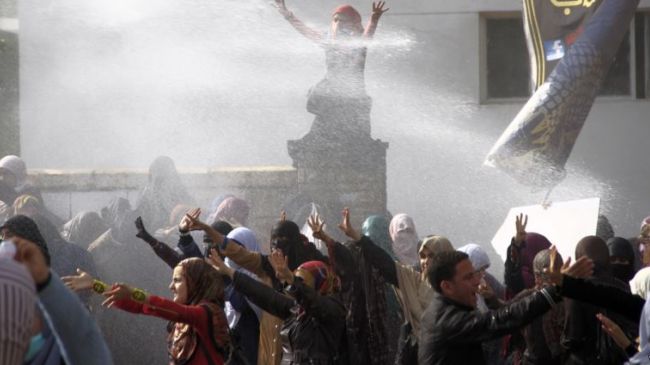 A court in the Egyptian capital of Cairo has sentenced nearly two dozen Muslim student activists to three years in jail for participating in "illegal" pro-Morsi demonstrations, judicial sources said.
The 21 Al-Azhar University students were found guilty on Thursday for protesting without a permit. The court cited a protest law issued by the military-installed government in late 2013, banning demonstrations not pre-approved by authorities.
The students of the prestigious university were also sentenced for taking part in violent events that the campus witnessed during the first academic semester.
Al-Azhar University, the highest seat of Sunni Islamic learning, has seen some of the worst violence since the July 2013 forced ouster of the country's first democratically-elected President Mohamed Morsi by the military, with clashes between pro-Morsi students and security forces at the university's campuses in Cairo and other cities.
Students were at the forefront of the outlawed Muslim Brotherhood's resistance to the military-installed interim authorities. The security forces have so far rounded up thousands of Brotherhood members and supporters, including the group's top leadership in a crackdown on the group.
After the near-daily clashes at universities, authorities issued decrees allowing security forces on campuses and granting university administrators the right to expel protesting students.