Egypt
Egypt summons Iran charge d'affaires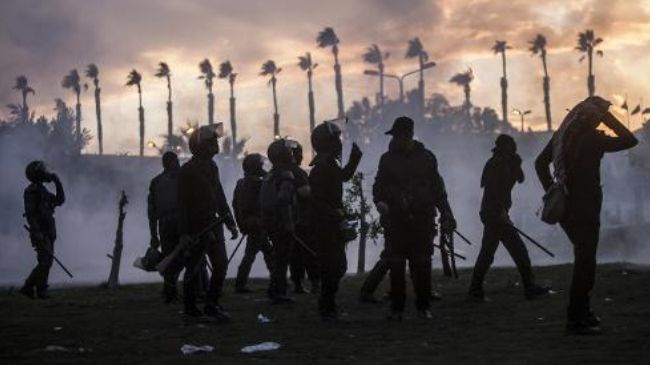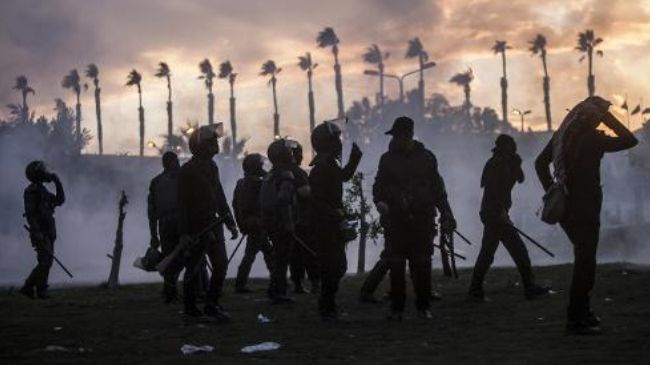 Egypt has summoned the Iranian charge d'affaires in Cairo after Tehran expressed concern about the escalation of violence as a result of conflict between security forces and demonstrators.
"The Iranian comments were an unacceptable interference in Egypt's internal affairs," Egypt's Foreign Ministry spokesman Badr Abdelatty told Reuters on Monday.
Iranian Foreign Ministry Spokesman Marzieh Afkham on Saturday expressed regret over the increase in number of conflicts between Egyptian security forces and demonstrators.
She said Tehran has been monitoring the recent developments in Egypt that led to the death and injury of a number of Egyptians.
The Iranian official urged both parties to maintain peace in the country, adding that Tehran advocates resolving disagreements through national dialogue and in a peaceful manner.
Egypt has been hit by a wave of protests since the Egyptian army overthrew elected President Mohamed Morsi, suspended the constitution, and dissolved the parliament in July.
Egypt's interim government is conducting a heavy-handed crackdown on the Muslim Brotherhood, which has been leading protests against the army-installed rulers since Morsi's ouster on July 3, 2013.
Hundreds of people have since been killed in the wave of violent clashes between Morsi supporters, his opponents and security forces.
In December, the Egyptian military-backed government declared the Muslim Brotherhood a terrorist organization. The movement has categorically rejected the accusation.