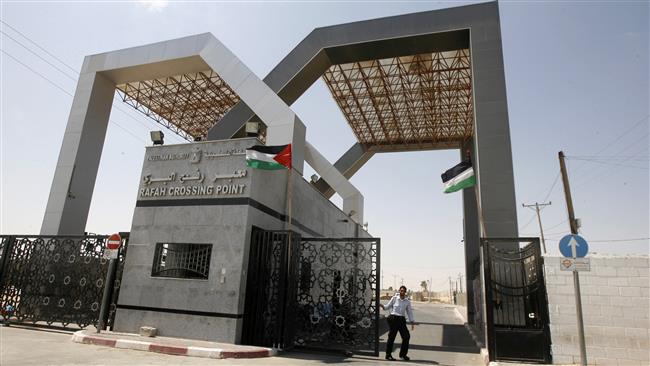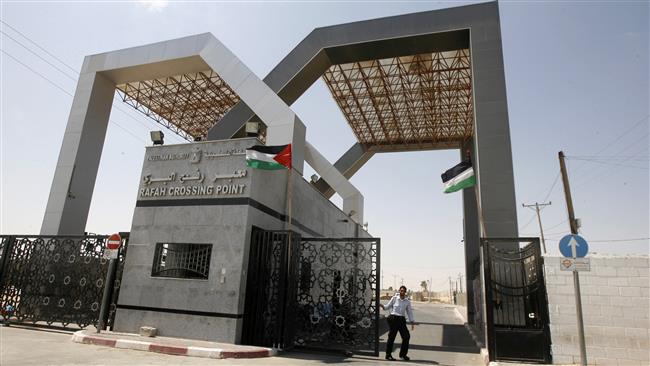 Egypt has temporarily opened a key border crossing with the Israeli-besieged Palestinian Gaza Strip for the first time in nearly two months.
The Rafah crossing, which is the only gateway out of the blockaded Palestinian territory, was opened on Monday for only two days to allow students, patients seeking medical attention as well as dual nationals to get through.
It was the first time the vital crossing for besieged Palestinians opened since an Egyptian court labeled the Hamas Islamic resistance movement, which administers the war-ravaged territory, as a "terrorist" organization.
The opening of the crossing, however, does not appear to signal a change in Cairo's policy towards the Palestinians living in the impoverished Gaza and the Hamas resistance movement.
Cairo's hostile policy towards Hamas and the Palestinians living in Gaza has been attributed to the movement's alleged backing of Egypt's first freely-elected president Mohamed Morsi, who was ousted in a military coup led by then army chief and now President Abdel Fattah al-Sisi. Egypt also accuses Hamas of supporting anti-Cairo militants.
Last October, Egypt sealed the border crossing after briefly reopening it, claiming security concerns. It has opened it intermittently since.
Following the ouster of Morsi, in July 2013, relations between the Egyptian government and Hamas have seriously deteriorated.
Egypt has stepped up the destruction of cross-border tunnels into Gaza since then. More than 1,600 tunnels have been demolished since the military-backed government came to power in Cairo last year.