Egypt
EgyptAir Hijacker to Appear at Larnaca Court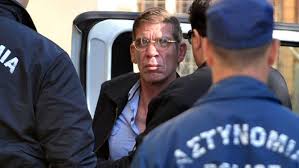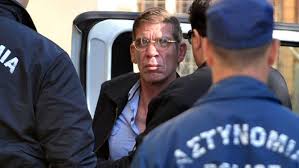 A former Egyptian army officer – who made headlines around the world on Tuesday after hijacking an EgyptAir plane and forcing it to divert to Larnaca Airport – will appear before a Larnaca District Court on Wednesday.
Seif Eldin Mustafa, 59, triggered a lockdown of Larnaca Airport when the Airbus pilot contacted Nicosia FIR to report the hijacking on Tuesday morning.
The plane landed without incident and the six-hour standoff ended with all passengers being released unharmed and Mustafa – whose suicide belt was later discovered to be fake and made up of mobile telephone cases – surrendered.
Operations at Larnaca Airport have since resumed to normal after the airport was closed for most of Tuesday with many flights being diverted to Paphos Airport, the In-Cyprus website reported on Wednesday.
Cyprus Foreign Ministry Permanent Secretary Alexandros Zenon told reporters that the hijacker appeared to be "mentally unstable".
During the negotiations at Larnaca Airport, Mustafa had first threatened to blow up the plane if it didn't refuel so that it could take-off again before demanding to speak to his Cypriot estranged partner – said to be a woman from Larnaca.
He had also demanded to speak to EU officials during what was a confusing standoff with different demands being leaked through the various media channels.
At one point, a picture later appeared on social media of a British passenger in a selfie with Mustafa.
Larnaca CID investigators spent the remainder of Tuesday quizzing the Mustafa while Intelligence Service officers from Egypt also flew in to question the man.
Investigators in Cyprus are expected to demand an eight-day remand of the suspect on Wednesday.
Cyprus Foreign Minister Ioannis Kasoulides said on Tuesday that authorities acted in full coordination with the government of Egypt adding that the country`s ambassador was present at the crisis management center right from the outset.
Their primary concern was to ensure the safety of all passengers/hostages, a goal which was achieved.
Kasoulides said that during negotiations with the Egyptian hijacker, it became evident that it was not an act of terrorism. He described the person as being in an unstable psychological state.
He also confirmed that two C-130 transport aircrafts from Egypt arrived in Cyprus to help, but their contribution was not necessary.