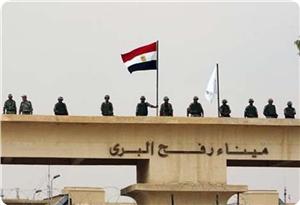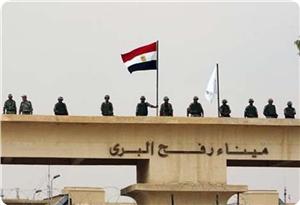 The Egyptian authorities refused to allow on Saturday three solidarity delegations to enter the besieged Gaza Strip through the Rafah border crossing.
Director of crossings affairs Maher Abu Sabha told the Palestinian information center (PIC) that the Egyptian authorities prevented an Italian and Jordanian delegations in addition to the aid convoy Miles of Smiles from entering Gaza.
The Egyptian side had opened the Rafah border terminal from last Tuesday to Thursday and the movement of passengers went very slowly due to a malfunction of the computer system in the Egyptian hall, which led to the failure of some citizens to leave Gaza.
In another context, Abdul-Sattar Qasem, a professor of political science at Al-Najah university, said that demanding Hamas by the Palestine liberation organization (PLO) factions to sever its ties with Egypt's Muslim Brotherhood at this particular time gives Egypt the green light to tighten its blockade on the Gaza Strip.
Qasem added in a statement to the PIC on Saturday that the PLO factions intentionally incite Egypt against Gaza and its government when they asks Hamas to disengage itself from the Muslim Brotherhood in Egypt, warning that such position would increase the suffering of the Gaza population.
"The leaders of Egypt are already pushing their country into an abyss and we should not follow their steps, but we have to advise them in order to curb such vengeful policies," he stressed.
"We have known the Muslim Brotherhood for ages and it has no terrorist tendencies," he affirmed.
He expressed his belief that the PLO factions are no longer committed to their own principles for which they had been established and they have become devoid of any national role in the struggle against the occupation.