Egypt
Egyptian court jails 13 supporters of Morsi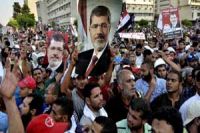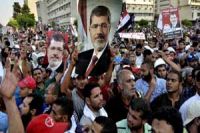 An Egyptian court has sentenced 13 supporters of ousted President Mohamed Morsi to prison terms ranging from five to 88 years, a judicial source says.
The source said on Saturday that the defendants were accused of "rioting, sabotage and public order offences" in the Nile Valley cities of Samalut and Minya during protests against a heavy-handed crackdown by military-installed government in the capital Cairo on August 14.
The same court is scheduled, on Monday, to reach a verdict on Muslim Brotherhood movement leader Mohamed Badie and 700 other Morsi backers.
On Wednesday, a court in Tanta city in the province of al-Gharbiya sentenced 19 anti-government protesters to ten years in prison each.
The court found the defendants guilty of organizing street protests and provoking violence.
On March 24, another court sentenced 529 of Morsi supporters to death in the largest mass death sentencing in Egypt's modern history. The verdict drew harsh criticisms from rights groups and the international community.