Egypt
Egyptian court sentences Muslim Brotherhood leader to life in prison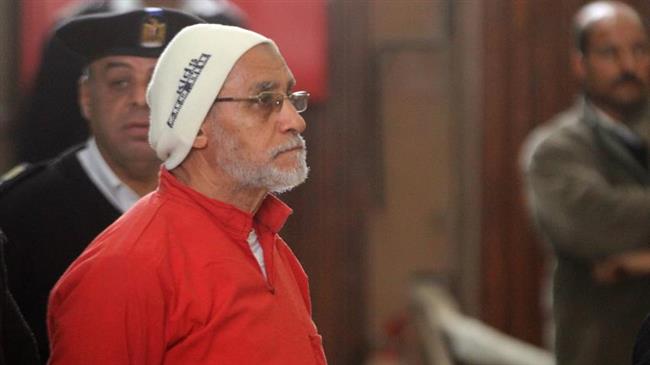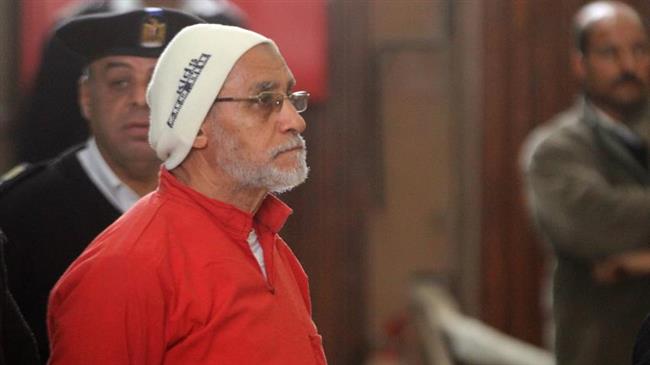 A court in Egypt has sentenced the chairman of the outlawed Muslim Brotherhood and other senior leaders of the movement to life in prison over charges of alleged incitement to murder and violence during protest rallies five years ago.
The Brotherhood's Supreme Guide Mohamed Badie received life sentence from the Giza Criminal Court on Sunday, along with some other top leaders of the movement, including Mohamed el-Beltagy, Safwat Hegazy, Essam el-Erian and al-Husseini Antar.
The rulings are the latest among several trials and retrials against Badie and other senior leaders of the Brotherhood that ruled the African country before the military, led by incumbent President Abdel Fattah el-Sisi, ousted the first democratically-elected president, Mohamed Morsi, following mass protests in 2013.
The court on Sunday also sentenced Bassem Ouda, the former supply minister under Morsi's rule, to 15 years in jail. It also sentenced the movement's prominent figures Hisham Kamel, Gamal Fathi, and Ahmed Dahi to 10 years in prison over charges of alleged incitement to commit violent acts in the protests.
All of the convicted leaders have the right to appeal the court ruling one final time.
Badie and the other defendants were convicted on July 15, 2013 of incitement to violence, including the killing of five protesters and injuring of 100 others during rallies in an area in Giza known as al-Bahr al-Azim.
The court had previously sentenced 15 people to life imprisonment in the al-Bahr al-Azim case in September 2014, but an appeals hearing had subsequently overturned the original ruling and ordered a retrial.
Late last month, an Egyptian criminal court referred the files of Badie and other Brotherhood leaders in a separate case to Grand Mufti Shawqi Allamis, Egypt's most senior Muslim religious authority, for his opinion on whether they should be sentenced to death. At the time, the court set September 8 as the date of the final verdict for all the defendants involved.