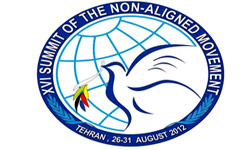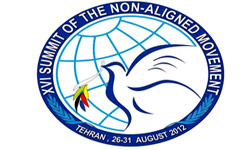 Egypt's Ambassador to the United Nations Moataz Khalil underlined the significance of Egyptian President Mohammad Mursi's upcoming visit to Iran to attend a summit of the Non-Aligned Movement, and expressed the confidence that the Tehran summit will result in outstanding achievements.
"The summit is very important since more than 120 countries will attend it. That is the largest gathering of the developing countries. NAM is seeking to materialize the interests of the developing countries and nations and help countries maintain continued and equal interactions for the progress of the member states," Khalil told FNA on Sunday.
He said that during the summit Mursi will deliver the NAM presidency to his Iranian counterpart Mahmoud Ahmadinejad, and added, "The NAM summit in Tehran will achieve eye-catching success and Mursi's presence in Tehran as NAM's current president is very important to Egypt."
The 16th NAM summit will be held in Tehran from August 26 to 31.
Iran will assume the rotating presidency of the movement from Egypt for three years during the upcoming summit.
NAM is comprised of some 120 member states and 17 observer countries.
Iranian officials announced that 36 heads of state, including 2 kings, 27 presidents and 7 prime ministers, along with tens of other ranking officials from across the world have confirmed their arrival in Tehran to attend the Non-Aligned Movement summit in the next few days.
Spokesman of the 16th NAM Summit Ramin Mehman-Parast told FNA on Saturday that in addition to other officials, "50 countries are due to send their highest ranking officials to the summit meeting, including 27 presidents, 2 kings, 7 prime ministers, 9 vice-presidents, 2 parliament speakers and 5 special envoys".
"(Also) 23 foreign ministers and a number of other ministers will head their countries' delegations in the Tehran conference," he added.
Over 100 world states have announced their participation in the NAM summit at different levels.