Egypt
Egyptian female activist jailed for 15 months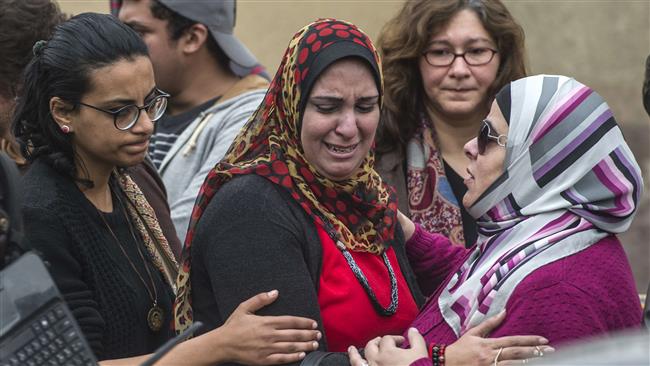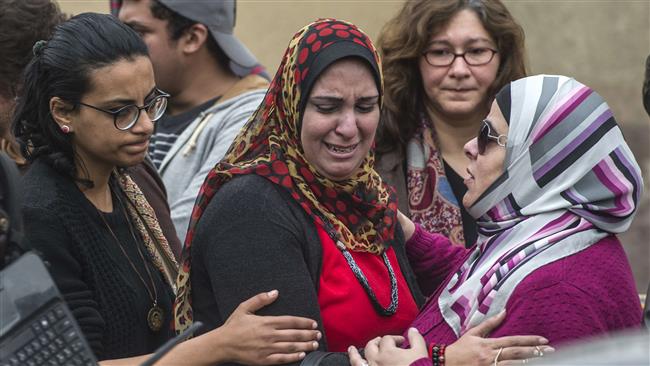 An Egyptian appeals court has sentenced a female human rights activist and lawyer to 15 months behind bars for assaulting police officers in 2013, a court official says.
The Sunday ruling was issued by the Egyptian Appeals Court in the coastal city of Alexandria after a lower court sentenced Mahienour el-Massry, the 29-year-old activist, to two years in prison.
The court also sentenced journalist Youssef Shabhan and poet Loay al-Qhwagy to 15 months in prison each in the same case, the Egyptian daily al-Ahram reported.
All three defendants were charged with storming a police station in Alexandria in 2013 and attacking personnel there.
The court barred the activists and the media from attending the session.
El-Masry, winner of France's 2014 Ludovic Trarieux International Human Rights Prize, was released from prison last September after serving four months of a seven-month jail term in another case related to participation in an unauthorized anti-government protest .
2,600 killed since Morsi ouster
The head of Egypt's National Council for Human Rights, Mohammed Fayeq, said at least 2,600 people have lost their lives in violence related to the ouster of the country's former president, Mohamed Morsi, in 2013.
Fayeq also criticized the authorities over detention of suspects for an extended time period, pending the filing of formal charges, and trial as a "punishment for crimes not committed."
Concerning the rising number of deaths in Egypt prison, Fayeq stressed that police stations were filled 400 percent above their capacity.
Morsi, the country's first democratically-elected president, was ousted in a military coup on July 4, 2013 by then army chief and current President Abdel Fattah el-Sisi.
Since then, Sisi has been cracking down on opposition by banning the Muslim Brotherhood movement and arresting thousands of its members and supporters.
Nearly the entire leadership of the Muslim Brotherhood and thousands of its members and supporters are currently in Egypt prisons.