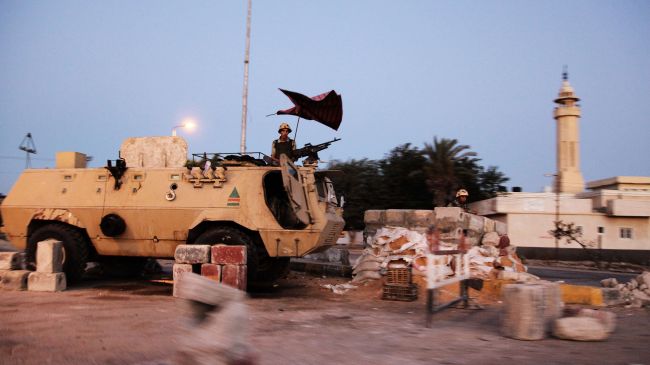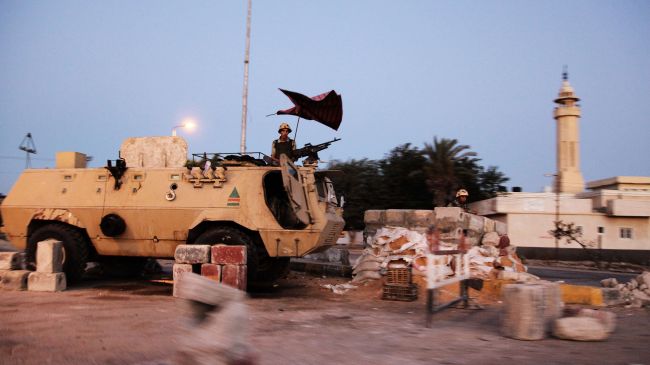 Egyptian security forces have engaged in fresh clashes with militants in northwestern Sinai Peninsula.
No further information has been released so far on the details of the confrontations and the possible number of casualties.
According to reports, similar clashes took place between the two sides on Monday after militants attacked a military checkpoint in the Mediterranean coastal city of Al-Arish.
On Sunday, armed men killed three more Egyptian soldiers and wounded four others during violent clashes in the central Um Shyhan area.
According to reports, at least six gunmen also lost their lives during the Sunday clashes.
The country's security forces have been on alert since armed assailants earlier stormed an Egyptian police station in Sinai, killing 16 security forces.
Hundreds of troops have been deployed to the restive region to prevent any future attacks.