Syria
Egyptian Intellectual: Intensifying Pressures on Syria Wreaks Havoc on Region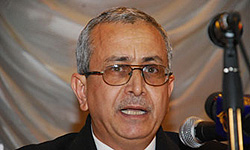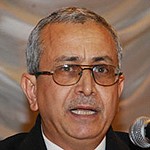 A senior Egyptian intellectual and analyst warned the western countries about the dire consequences of a military attack on Syria, cautioning that war on Damascus would set fire to the entire region.
"Any attempt to exert pressure on Syria or spark sedition in the country will explode the entire region," Rafa't Seyed Ahmad told FNA on Monday.
He also blasted the recent decision by the Arab League to suspend Syria's membership in the bloc, and said the Arab League's move was made after the world arrogance headed by the US failed to approve a resolution against Syria at the Security Council.
Meantime, Seyed Ahmad downplayed the effects of the current pressures and threats against Damascus, saying that Syria is too powerful to be pushed to a downfall or to go under a siege by the US stooges and hirelings because Syria is great and a pivot of resistance in the region.
The remarks came after the Arab League suspended Syria from the group. Following the decision, Qatar's prime minister and foreign minister Hamad bin Jassem bin Jabr al Thani said 18 countries had agreed to the suspension, which will take effect on Wednesday. Syria, Lebanon and Yemen voted against it, and Iraq abstained. The Arab League will also introduce political and economic sanctions against Syria.
In response, Syria denounced the Arab League's decision as "illegal and a violation of the organization's charter".
Yussef Ahmad, Syria's envoy to the Arab League, denounced the move as illegal, saying his country has already implemented an Arab peace deal that it previously agreed to, and accused the US of ordering the suspension.
He also charged that the regional bloc was trying to "provoke foreign intervention in Syria, as was the case in Libya".
"It was clear (the decision) was decided through a US order," Ahmad said, accusing the Arab League of working to an "American agenda".
Hours after the League's decision, a large number of Syrian people gathered in front of the Saudi embassy in Damascus and Turkish and French consulates in the city of Latakia to voice their protest at the anti-Syria move.
US President Barack Obama praised the League's move and France said it was time for international bodies to take more action against Syria's government.
Syria has been experiencing unrest since mid-March with organized attacks by well-armed gangs against Syrian police forces and border guards being reported across the country.
Hundreds of people, including members of the security forces, have been killed, when some protest rallies turned into armed clashes.
The government blames outlaws, saboteurs, and armed terrorist groups for the deaths, stressing that the unrest is being orchestrated from abroad.
But, calm was eventually restored in the Arab state after President Assad started a reform initiative in the country.