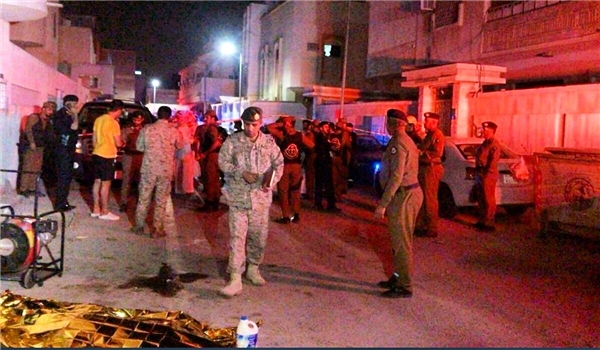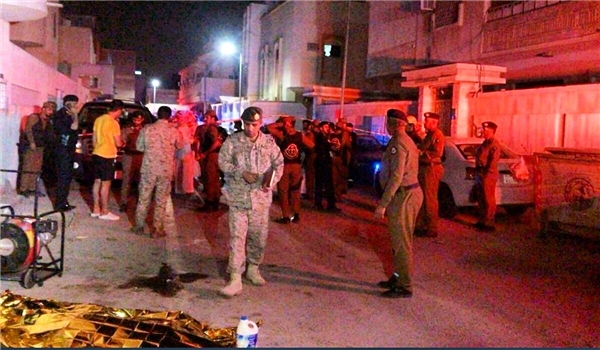 An Egyptian man working in a Saudi prince palace was killed after a missile fired by the Saudi army's air defense system to intercept an incoming Yemeni army missile went astray and struck residential areas in the Saudi capital on Sunday night.
Spokesman of the Saudi-led coalition in Yemen war Colonel Turki al-Maliki said that the Yemeni missile had targeted King Khalid International Airport, 35km away from Riyadh.
The Saudi air defense units which should have traced and intercepted the missile hundreds of kilometers away after it entered the country's airspace picked up the enemy missile on radar screens only after it flew over Riyadh to hit the airport.
The Saudi officials claimed last night that the country's missile system has intercepted all the seven missiles fired by the army but online videos raised questions about those claims.
Video footages that have gone viral revealed that the missiles fired by Saudi Arabia's Patriot air defense systems malfunctioned and veered off the specified course to make a U-turn and come back to hit the residential areas in the Saudi capital. The incident killed Egyptian Abdolmotaleb Ahmed Hussein Ali and wounded a number of other civilians.
Another appears to detonate shortly after being launched in the Saudi capital.
Saudi Arabia's Information Ministry did not respond to requests for comment Monday. However, the videos appear to show the kingdom being yet another country overstating the capability of the missile defense system, a tradition dating back to the 1991 Persian Gulf War.
The Saudi military said it intercepted seven ballistic missiles fired by the Yemeni army at the kingdom, three of them targeting Riyadh, two targeting Jazan and one apiece targeting Najran and Khamis Mushait.
The Saudi-owned satellite news channel Al Arabiya aired footage that it said showed Patriot missile batteries firing at the incoming Yemeni missiles in Riyadh. One Patriot missile appears to explode seconds after being launched, drawing a shout from a bystander as flaming fragments rain down on the ground.
The Saudi military did not acknowledge the apparent missile malfunctions. Saudi Col. Turki al-Maliki only claimed in a statement that "all seven ballistic missiles were intercepted and destroyed."
The Yemenis dismissed the Saudi claims saying that the missiles hit their targets.