Egypt
Egyptian police force ambushed in Sinai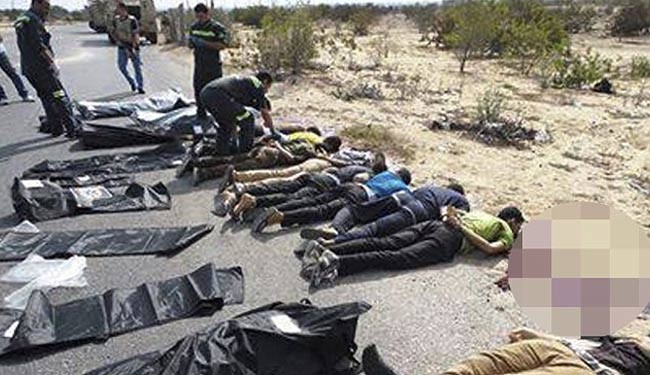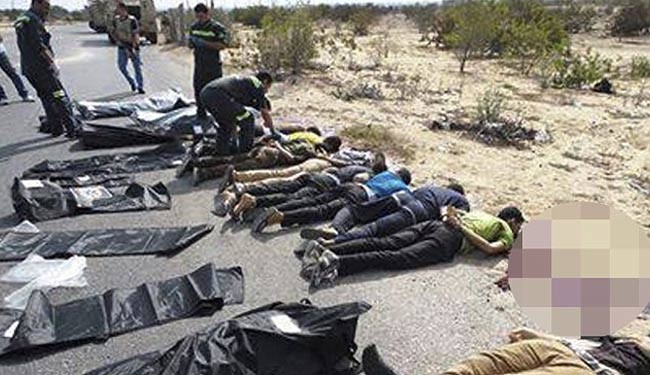 Several Egyptian police officers have reportedly been injured during an assault by armed assailants on a bus near Sheikh Zuweid in the Sinai Peninsula.
The Sunday morning incident took place when "an unspecified Wahhabi militant group" attacked a bus carrying members of a Egyptian police force near Abu Taweelah village in the northern Sinai Peninsula, near the Egyptian border with the Gaza Strip, Palestinian Ma'an News Agency reported.
The report, however, does not explain how the group was identified as Wahhabi, a radical and deviated version of Islam that is the official sect of the US-backed Saudi regime. This is while most al-Qaeda-linked terrorists are believed to be Wahhabis, since the group advocates indiscriminate killing of opponents and its origins were in Saudi Arabia.
Security sources pointed out that the gunmen set up an ambush in order to entrap the bus after following it. Armed clashes then took place in the area after the ambush.
Due to the ongoing heavy clashes, the report adds, an unknown number of injured were unable to reach ambulances at the scene.
The Egyptian military launched a large scale operation against militants in the Sinai Peninsula in early September, in what officials described as the largest mobilization of the country's armed force in the area since the 1973 war with the Israeli regime.
The development comes as more than 2,000 people have been killed and over 3,000 others detained across Egypt in a brutal crackdown on the Muslim Brotherhood since August 14, when police forcibly dispersed two protest camps in Cairo's Rabia al-Adawiya Square, following the July 3 forced ouster of the nation's first democratically-elected President Mohamed Morsi by its US-backed military establishment.
In the months since, the Egyptian military has stepped up a campaign against militant groups operating out of the Sinai Peninsula, while armed groups opposed to the military have responded violently against the military crackdown.
Other armed groups have reportedly taken advantage of the lawless situation in the Sinai Peninsula to engage in smuggling and human trafficking.