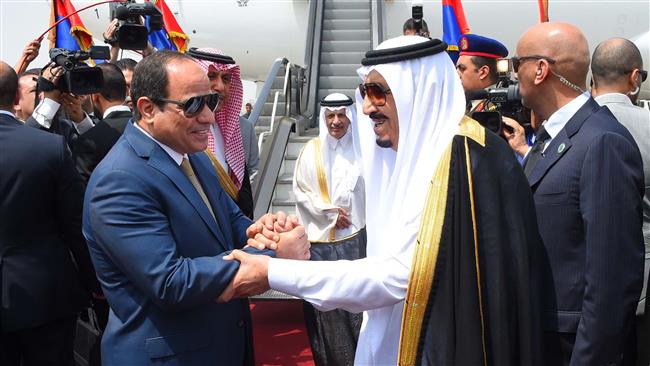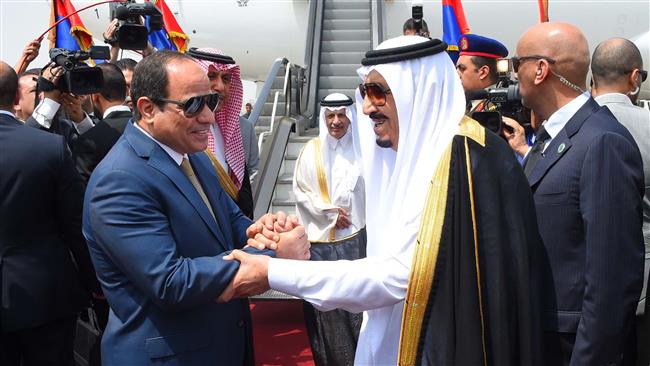 Egypt's President Abdel Fattah el-Sisi has defended his government's move to give away two islands to Saudi Arabia, amid intense criticism that Cairo sold off the territories to wealthy Riyadh.
"We did not surrender our rights, but we restored the rights of others," Sisi claimed during a meeting with Egyptian officials, lawmakers and senior journalists in the presidential palace in Cairo on Wednesday.
The Egyptian government announced on Saturday that it was transferring the sovereignty of strategic Tiran and Sanafir islands at the mouth of the Gulf of Aqaba to Saudi Arabia. Egypt is reportedly receiving USD 20 billion in aid from Saudi Arabia in return for the move.
'Don't talk about this anymore'
"Egypt did not relinquish even a grain of sand," Sisi said, insisting, "All the data and documents say nothing except that this particular right is theirs (Saudis)."
He also called for an end to discussions about the issue, saying the parliament will have the final say on ratifying or rejecting the maritime border agreement signed between Cairo and Riyadh.
"Please let us not talk about this subject again. There is a parliament that will debate this agreement. It will either ratify or reject it," he said.
The Egyptian parliament is dominated by lawmakers loyal to Sisi.
Meanwhile, the Egyptian president also denied that the Egyptian security forces were behind the recent killing of Italian student Giulio Regeni in Egypt.
Regeni's body was found on the outskirts of Cairo on February 3, nine days after he disappeared. His body bore signs of torture. The 28-year-old, who was a Ph.D. student at Cambridge University, was reportedly conducting research on labor unions in Egypt.
Regeni disappeared on January 25 as the Egyptian police were on high alert to prevent any protests commemorating the anniversary of the 2011 revolution that toppled Hosni Mubarak.
In his Wednesday remarks, Sisi blamed "evil folks" for the killing, without elaborating.
There is suspicion in Italy that elements in the Egyptian security services killed Regeni because, rumors go, he had obtained sensitive information.
Italy recalled its ambassador to Cairo on April 8 to protest what it called the lack of cooperation in the investigation about Regeni's death.