Egypt
Egyptian security forces kill 4 militants on Sinai Peninsula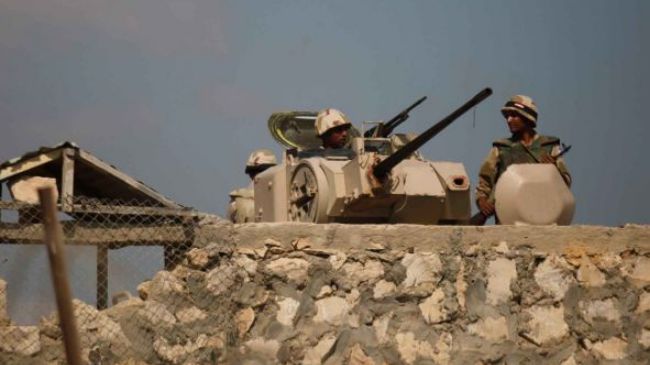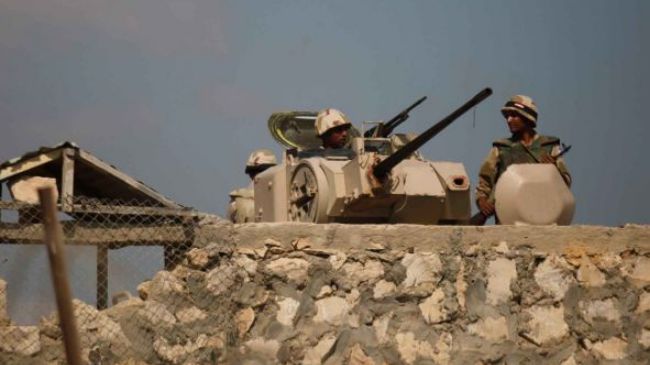 Egyptian security forces have killed four militants and injured seven others in the north of Sinai Peninsula.
"The air strike targeted a house, a hut and a car in the village of al-Toma near Sheikh Zewaid city in North Sinai Governorate" and ten missiles were fired, a security official said on Saturday.
The official spoke on condition of anonymity because he was not authorized to speak to journalists.
Earlier in the day, army spokesoan Colonel Ahmed Ali said that the security forces attacked a terrorist group, which was planning raids against army, police and civilians in North Sinai Governorate.
The spokesman stated that the group was involved in the killing of 16 Egyptian soldiers in Rafah city in August 2012.
On Friday, Egyptian military helicopters bombarded a rocket base on the Sinai Peninsula, killing four militants.
The restive Sinai region has been gripped by growing violence after Egypt's army ousted President Mohamed Morsi on July 3.
On Wednesday, the Egyptian army said it had killed a total of 60 militants on the Sinai Peninsula since July 5.
Colonel Ahmed Ali announced the figures on his official Facebook page.
He also said an additional 64 militants were injured and over 100 arrested in the Sinai campaign between July 5 and August 4.