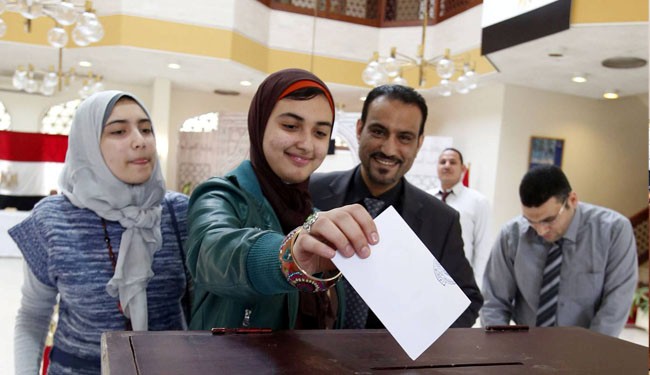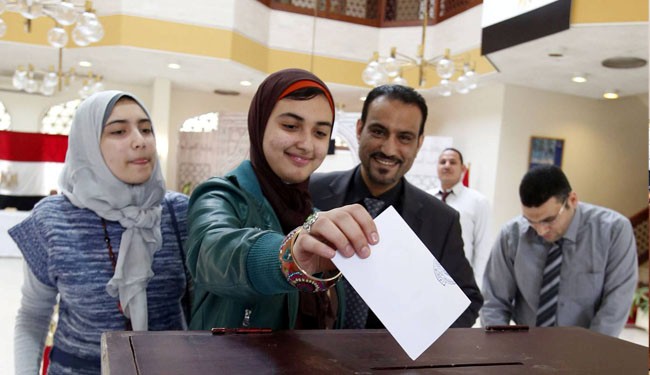 Egyptian voters overwhelmingly backed a new constitution that paves the way for the army chief to run for president, early results showed Thursday.
Initial tallies reported by state media gave 90 percent support for the new charter, which the military-installed authorities say provides greater protection for freedom of speech and women's rights.
"Turnout so far may exceed 55 percent and the approval of the constitution is perhaps more than 95 percent," Major General Abdel Fattah Othman, director of public relations for Interior Ministry, told private satellite channel Al-Hayat.
The result of the referendum was always a foregone conclusion with the Muslim Brotherhood calling for a boycott and little sign of a no campaign in the run-up to the vote.
Officials have said that army chief Abdel Fattah al-Sisi, who toppled Islamist president Mohamed Morsi in July, will closely monitor turnout as he mulls going for the top job himself in an election promised for later this year.
Sisi has said he is prepared to run if there is enough popular support and the two-day referendum that wrapped up on Wednesday provides the first concrete test.
The military's spokesman thanked the "masses" of voters for taking part in what he called the "heroic battle of the referendum".
The official results of the constitutional referendum are expected to be announced on Sunday.
On Tuesday, sporadic clashes between Morsi supporters and their opponents and police left at least eleven people dead, but no fatal incidents were reported on Wednesday.
At least 444 people were arrested for protesting and disrupting polling over the two-day vote, the interior ministry said.