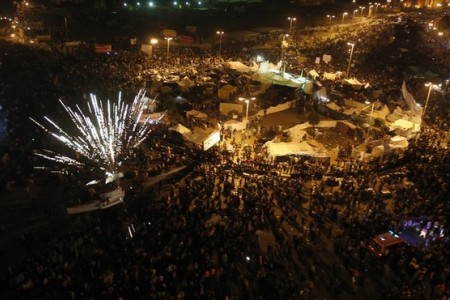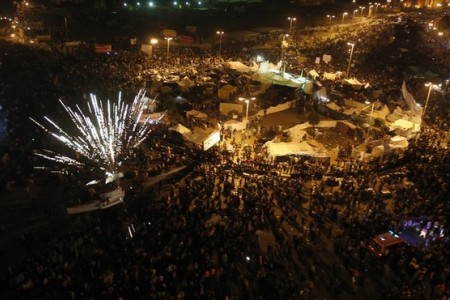 Protesters against Egypt's military rulers continue to occupy Cairo's main Tahrir Square, calling this time for a million-man march.
They piled up pressure on the ruling Supreme Council of the Armed Forces (SCAF) with an overwhelming show of people power on Friday, Reuters reported.
About a week of continued protests saw the Army killing 41 people in its confrontations with the outraged public.
Large numbers of demonstrators spent Thursday night in the square ahead of the mass rally planned to take place after the Friday Prayers.
Pro-democracy protesters said Friday was the last chance for the ruling junta to hand over power to a civilian power structure and return to the barracks.
In addition, the Egyptian Independent Trade Union Federation called for a workers' march to the square and a labor rights group called for a general strike to back the protests.
Earlier in the day, former Egyptian Prime Minister Kamal Ganzouri accepted a request from the military rulers to form a transitional government.
Ganzouri said that he had agreed to lead a national salvation government after meeting with the head of SCAF Field Marshal Mohamed Hussein Tantawi.
After the popular revolution that toppled former Egyptian dictator Hosni Mubarak in February, Ganzuri publically distanced himself from his former higher-up — a move that tipped him as a potential candidate to lead the transitional government.
Caretaker Prime Minister Essam Sharaf and his cabinet resigned on Monday after three consecutive days of protests in Tahrir Square against SCAF's refusal to hand over power to a civilian government.