Iran
Egyptians interested in Iran based on 'historical memory'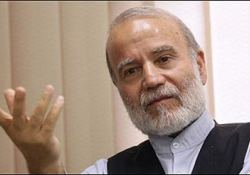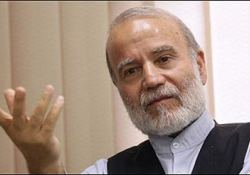 An Iranian historian says Egypt-Iran historical links based on civilization has not been forgotten and that Egyptians are interested in Iran. "They can achieve great jobs being together."
In a letter to Egyptian President Mohamed Morsi, Iranian scholars have announced their willingness to transfer their experience and scientific capabilities to Egypt.
The letter, signed by 17 Iranian scholars and academics, has been drafted on the second anniversary of the Egyptian revolution.
The letter elaborated on valuable experiences of the Iranian revolution in establishing an Islamic system based on sharia law. Citing the data and statistics published by renowned international bureau centers, it explained a number of achievements and exemplary developments Iran has made in various areas under a religious government.
The scholars have called on the Egyptian government to adopt Islam as a role model to regulate its practices and handle affairs, and emphasized that Iranian scholars are willing to transfer their scientific experiences in different areas to the Egyptian nation.
Islamologist and professor of Islamic history at Tarbiat-e-Modarres (teachers training) University, Sadeq Ayinehvand, and a signatory of the letter, had an interview to Mehr News and answered the questions.
* What was the moving motivation for you and other scholars in writing such a letter and sending it?
It was for several reasons; first is that, in fact, Egypt is the leading country of Arab world, and one of great countries in the world. If Egypt undergoes change, and assums a religious and spiritual state, it will gain the respect and veneration of other Muslim and non-Muslim countries.
The second is that, Muslim Brotherhood, with 70 years of activity, now has experience. They have had struggle with so many despotic leaders, and paid much costs. Now, they are matured, and if they fail, Muslim world will accept a hundred-year's blow. Currently, many opposition forces do not want to see Ikhwan's success. We deemed it necessary to transfer our experiences from our Revolution, so that they use our experiences without any additional costs.
* Do you think that what part of our experiences would benefit them more?
Revolution is costly, since there are many claimants to that. We had revolution; so did Egyptians. So, Egyptians would pay much less costs using our experiences, and go forward with circumspection. They should see the 'factual,' in order to avoid problems, since revolution brings changes, and changes are costly; different opposition groups, including the army and Western and Eastern powers, seek their own interests. So, it was important for us to ensure them that we are ready to transfer our 'theoretical' experiences to Egypt.
* What do you predict Egyptian president's response would be?
The response, whatever, is not important. Important thing is that we have done our duties. Of course, I think that his response will be positive, since there is no reason that he provides a negative answer. Our view has not been tribalistic or centered in specific interest. Our sole objective was to communicate the 'Godly duty' and 'propagation of virtue,' in a sense that everyone should communicate any 'good' to others, or say their errors, which is the best, and which is often goes unnoticed.
* Do you think that Egyptian society would allow for application of a religious approach to politics, culture, economy, or specifically promoting political Islam and the thesis that religion and politics are two sides of the same coin?
The answer is yes. Egyptian society is highly religious. Al Azhar University has been founded by Shiites or Fatimids. So, I think Egyptians would welcome it, since Egyptians have not still forgotten historical and civilization links and they are interested in Iran. I think, we can and will try to help Egyptians again gain independence, and we and them, revive our past civilizations. It should be noted that our viewpoint is Islamic, and not Shiite; they know well that Shiites have had great contributions to civilization. Hamdani, Fatimid, and Buwayhid civilizations have been all Shiite civilizations in course of the history.
* Do you think that what global consequences would a strong Iran-Egypt relationship have?
This would be for the benefit of both countries and world of Islam. Bu if the relationship is tense and stagnant, which some hands are working in this direction, both Islamic world and Iran and Egypt would suffer damage.