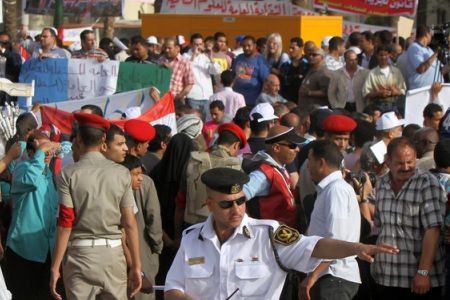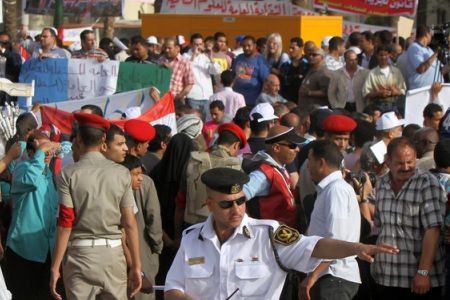 Egypt's major political groups have called on Egyptians to participate in a million-man march in Cairo on May 13 in a show of national unity and solidarity.
The Muslim Brotherhood (MB), the Youth Revolution Coalition, the National Association for Change, the Socialists Forces Front, and the Board of Trustees of the Revolution also urged Egyptians to support the Palestinian cause.
A committee formed to organize the demonstration said the rally will start at 11 a.m. local time (9 a.m. GMT) at the Liberation (Tahrir) Square, the epicenter of Egypt's historic revolution that toppled the three-decade regime of former President Hosni Mubarak in February.
The political groups have also called on people to press for their unmet demands as well as the dismissal of figures affiliated with the former regime.
Demonstrators will also call for the dissolution of local councils, the maintenance of national security, which has recently been marred by sectarian violence, and the release of protesters that were arrested on May 8 and tried by a military court, the report said.
Egyptians maintain that true political reforms in post-revolution Egypt will only come when all the cronies of Mubarak stand trial on corruption charges.
Meanwhile, the North African country's justice ministry has extended the detention of Mubarak and his wife, Suzanne, for another 15 days over "charges that they used their position to acquire wealth illegally."
Corruption, along with high unemployment, poverty and suppression of beliefs, were the main reasons that motivated people to rise up against the ousted regime.
A fact-finding commission set by the interim government has reported that 846 people were killed and more than 6,400 others injured during Egypt's historic revolution.