Egypt
Egyptians stage mass rally in support of Morsi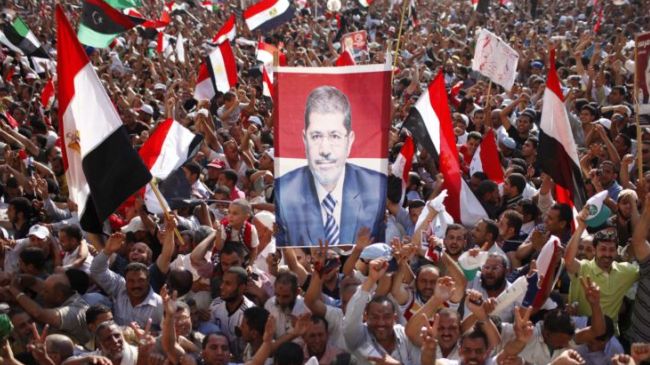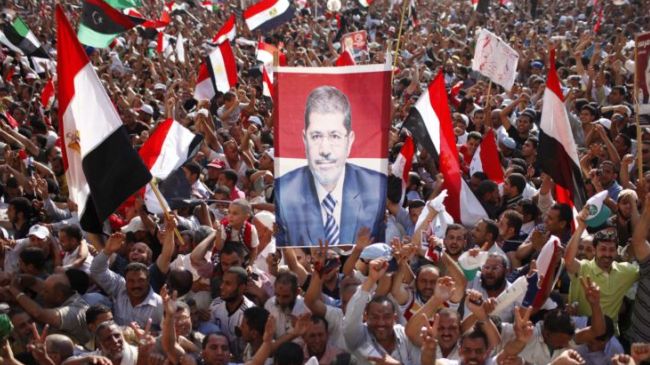 Egyptians have staged a mass rally in Cairo to show their support for President Mohamed Morsi's decision to dismiss the country's top military chiefs.
Thousands of Morsi's supporters gathered in the iconic Tahrir Square in Cairo on Thursday to voice support for the president's decree, firing top Army generals, including former military ruler Field Marshal Hussein Tantawi.
Waving Egyptian flags and holding up pictures of the president, the joyous crowd called for the trial of the dismissed officials, who are accused by the Egyptians of killing peaceful protesters.
Demonstrators also praised Morsi's canceling of a constitutional declaration aimed at curbing presidential powers
On Sunday, in a move that stunned many, the Egyptian president dismissed the country's top military officials and cancelled a military order, which had restricted his authority.
Tantawi was replaced as defense minister with Major General Abdel Fattah al-Sisi. The Egyptian chief executive also ordered the retirement of the military's chief of staff, Sami Anan, replacing him with Sedqi Sobhi Sayyid Ahmed.
Last week, Morsi sacked the country's intelligence chief, the Republican Guard commander, and the head of the military police days after gunmen killed 16 Egyptian border guards at a checkpoint near Egypt's border with the Occupied Territories.
The Egyptian president also fired Abdel Wahab Mabrouk, the governor of North Sinai, where the deadly attack took place.
The rally comes less than two weeks before a planned protest by opponents of the president.